The Atlanta Falcons are legit.
Just as soon the New England Patriots appeared to get going, Robert Alford slammed the door on a Tom Brady's drive to put the Falcons up 21-0: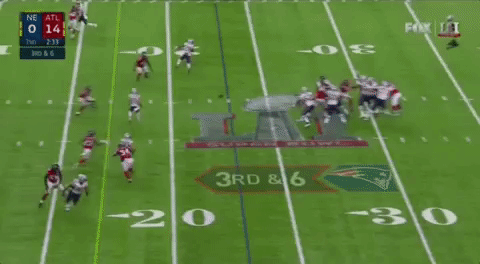 The Patriots got things going just before the half to get on the board, 21-3.
This is the first time the Patriots have played a quarterback in the top 10 statistically all season.