Washington Redskins quarterback Kirk Cousins has been known to be pretty competitive and absolutely hates losing. Apparently, what he hates more is when people break the rules and volunteer officials at a charity flag football game don't throw flags.
During one such event hosted by Doug Flutie, Cousins was trying to lead his down the field to win the game when someone on Flutie's team clearly delayed the game by messing with the ball. Cousins wanted a flag and completely shoved an umpire — one who volunteered to officiate the game — for not making the call.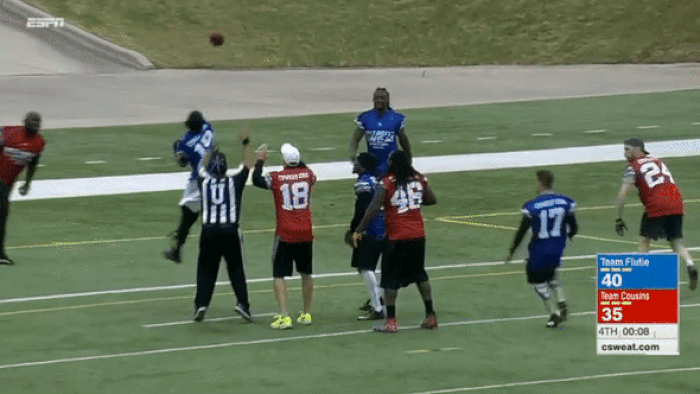 RELATED: Furious Kirk Cousins ran 30 yards just to yell at an official
A witness who was on the field at the time told Deadspin that Cousins was legitimately mad and not just playing it up for show. Here is a statement from the official who took the abuse from Cousins and he does not sound too happy about it:
"I'm the official that Cousins shoved. He was fired up because he was losing and running out of time. Then the other team knocked the ball away while I was trying to set it for play. He wanted me to flag him for swatting it, but what he doesn't know is that we were enforcing another penalty and it was going to give him another down. He never apologized or even showed any kind of regret. That's ok though… everyone else gets to see how he is."
Looks like Cousins should have looked away before going ballistic on a poor umpire who was actually about to help his team out. Flutie's team would go on to win the game 40-35 and the game is even rewatchable on WatchESPN if that sort of thing interests you.
[h/t Deadspin]