UPDATE:
The Patriots dropped a #FakeNews bomb on us:
Fact: Obama hosted 50 Patriots players, while Trump hosted 34.
---
The New England Patriots visited the White House on Wednesday after winning Super Bowl LI, but several members of the team were noticeably absent from the ceremony with President Donald Trump.
The Patriots also visited the White House in 2015 after winning Super Bowl XLIX, and former President Barack Obama was greeted with far more representatives from that New England squad.
Related: Tom Brady the latest athlete to bail on Patriots' White House visit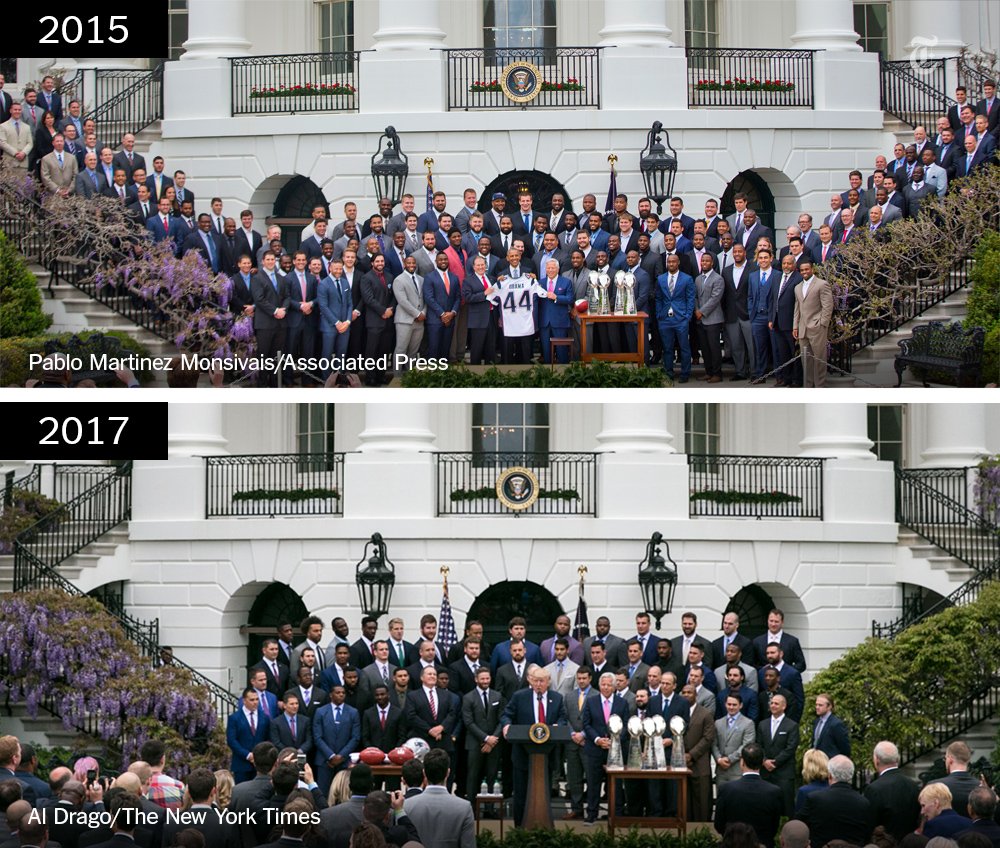 Over 30 members of the Patriots declined to visit the White House on Wednesday for various reasons, including Tom Brady, who didn't attend due to "family matters."
Here's the full list of Patriots who failed to attend the ceremony:
Some members of the Patriots, such as defensive lineman Alan Branch, said declined to attend for political reasons.
Devin McCourty, LeGarrette Blount and Martellus Bennett said they didn't feel welcomed and didn't want to attend.
Bill Belichick and Robert Kraft were in attendance, as was Rob Gronkowski, who played a prank on Press Secretary Sean Spicer.
If the Patriots repeat next season, it will be intriguing to see how many players return for another visit to the White House. Given how many athletes have spoken out against Trump, every White House visit for teams will likely be more interesting.
(h/t New York Times)