Tom Brady made NFL Super Bowl history, coming back from down 21 in the first half to beat the Atlanta Falcons, 34-28 in Super Bowl 51 for the first overtime contest in the big game's history.
They looked dead in the water after an overwhelming first half buried New England in a 21-3 hole. No team had ever come back from more than 10 points, but no one told Brady.
After a LeGarrette Blount turnover, the Falcons nearly immediately turned it into seven points.
Running backs Devonta Freeman and Tevin Coleman shattered the Patriots' edge rushers. Quarterback Matt Ryan torched the secondary and Atlanta got rolling early, taking a 14-0 lead before New England could really get things going.
Then as Brady and the Patriots thought they had things in check, Robert Alford turned a drive into a pick-6.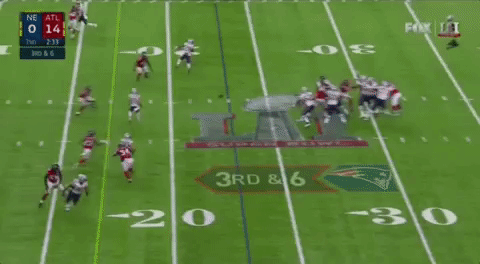 The Patriots squeaked out a field goal to end the half down 21-3.
But then it was Brady who found holes in the Falcons defense, methodically picking apart their secondary and finding a way to keep the Patriots alive. With under three minutes to go in the fourth, it was Julian Edelman who made one of the best catches we've ever seen to keep New England's drive alive: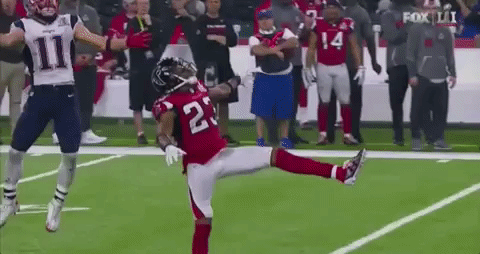 Brady capped the drive with a toss to James White, and a two-point conversion throw to Danny Amendola tied the ballgame up. Atlanta couldn't get anything going with less than a minute to play in regulation, and for the first time in Super Bowl history, the game went to overtime.
In overtime, New England took possession first and it was all over from there, with Brady driving the length of the field to stun the Falcons.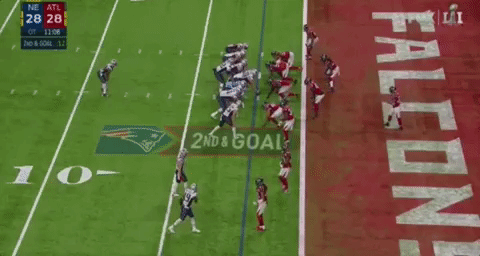 Photo by Mike Ehrmann/Getty Images