Darrelle Revis, the star cornerback for the New York Jets, was involved in an altercation on a Pittsburgh street early Sunday morning and faces a slew of charges, including assault, according to police.
Revis' representatives, however, said he feared for his safety and was treated for injuries after he was attacked by five people, according to a report in the New York Daily News.
Police, in a statement, say two men were punched in the altercation and they were both knocked unconscious, and the incident was captured on cell phone video. These are  the events, as described by police: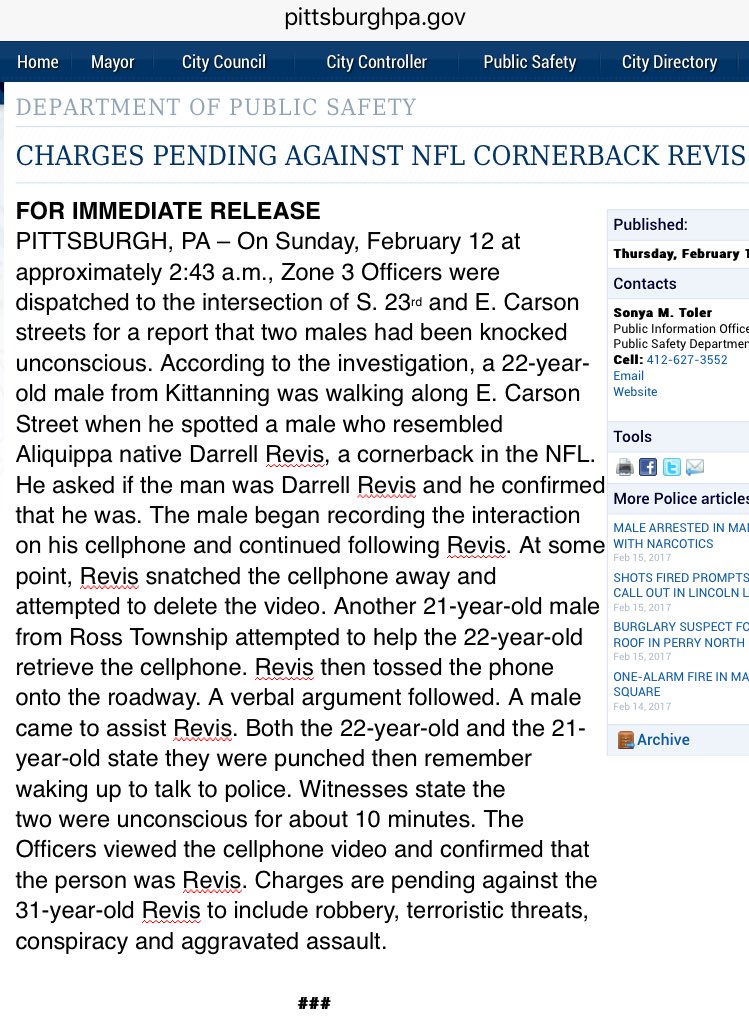 The situation is developing.