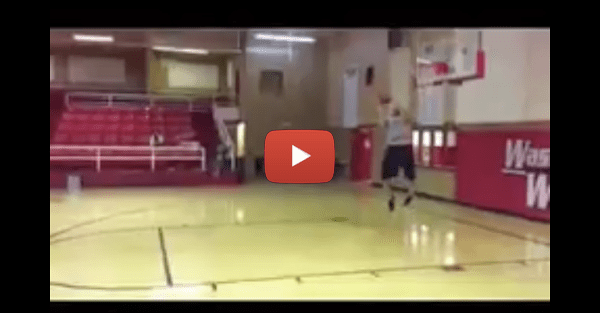 RELATED: The Oklahoma basketball and football teams just made history
---
Philadelphia Eagles offensive lineman Lane Johnson is a big dude. 6-foot-6, 317 pounds to be exact. He's also ridiculously athletic and it makes you rethink everything you've ever thought about "fat guys" in the NFL.
Watch him throw down this reverse-clutch dunk like he's Russell Westbrook:
At his height, you can imagine him being able to dunk but at that weight, there's no way. Johnson played football at Oklahoma and since their basketball team is in this weekend's Final Four, why not show off some of that leaping ability.
Imagine Buddy Hield lobbing one of Johnson while some poor, unsuspecting guy from Villanova tried to defend.
[h/t FTW]