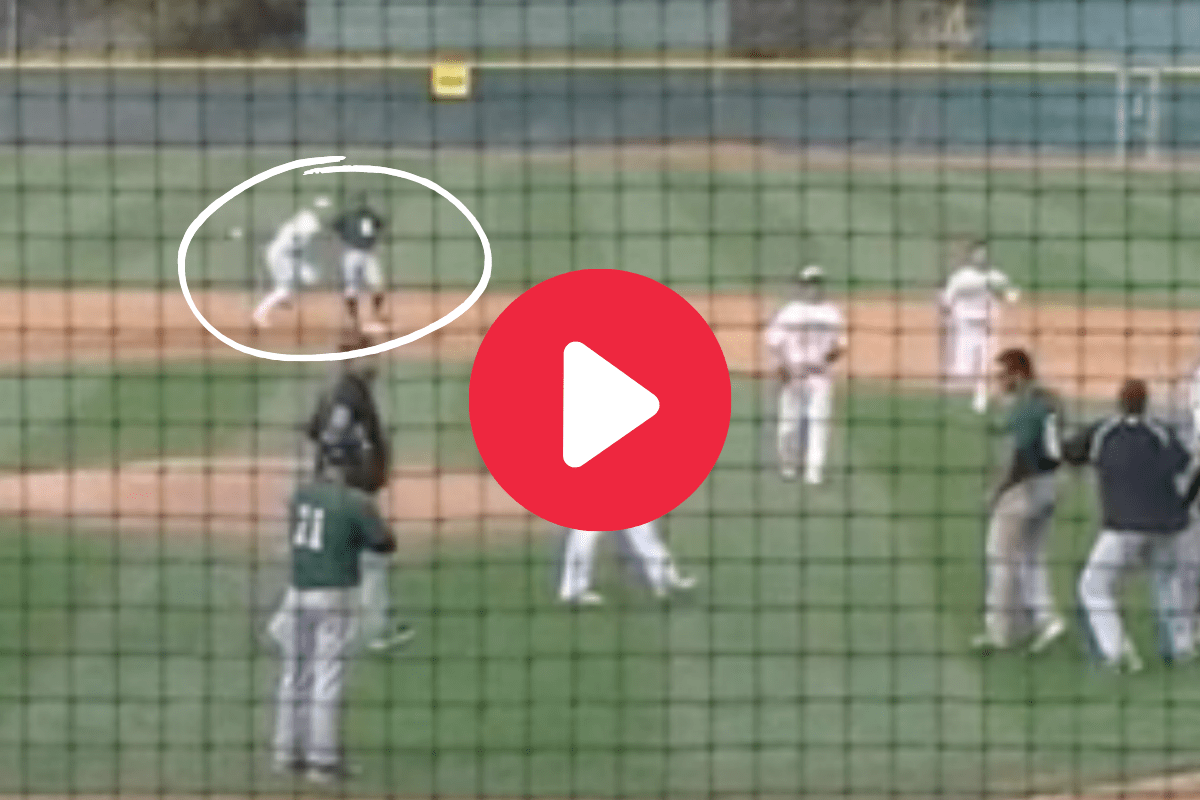 Screenshot from YouTube
It's not every day you see a baseball player blindside another dude with the force of a JJ Watt sack. Punches, kicks and beatdowns are a fairly common occurrence in America's Pastime, but I'm not sure I've ever witnessed something so blatantly dirty on the diamond such as this.
In a game between Scottsdale Community College and Yavapai Community College in Arizona, fans looking out at second base saw a disgusting hit that took place for no good reason.
Outfielder's Dirty Blindside Hit
RELATED: Dirty Punch Sparks Bench-Clearing Brawl in College Baseball Game
A Scottsdale batter laid down a bunt and some sort of heated altercation began at first base. The camera angle doesn't show what happened, but you can tell both benches weren't happy.
Then, out of nowhere like a bat out of hell, the Yavapai left fielder spears a SCC runner at second base after a full sprint. The dude was facing first base and never had a clue what was coming. The hit probably knocked the wind straight out of him.
You won't see a more blatant reason to eject a kid than that. That's easily got to be one of the worst cheap shots ever found in a baseball game.
According to The Daily Courier, the culprit was YCC outfielder Austin O'Such. He served a suspension for what was dubbed an "on-field incident." After the nasty hit garnered more negative publicity, the Yavapai College Athletics Department suspended him for the rest of the season.
?The YC player involved was immediately suspended by the college and will be suspended from play for the remainder of the season. The college has implemented this action and will continue to work with the Arizona Community College Athletic Conference (ACCAC) on current and future sanctions following conference procedures,? the school athletic department said in a statement, via Larry Brown Sports.
The Scottsdale Fighting Artichokes (yes, that's really their name) ended up winning the game, 10-8. Hopefully the poor kid who was laid out wasn't seriously hurt.