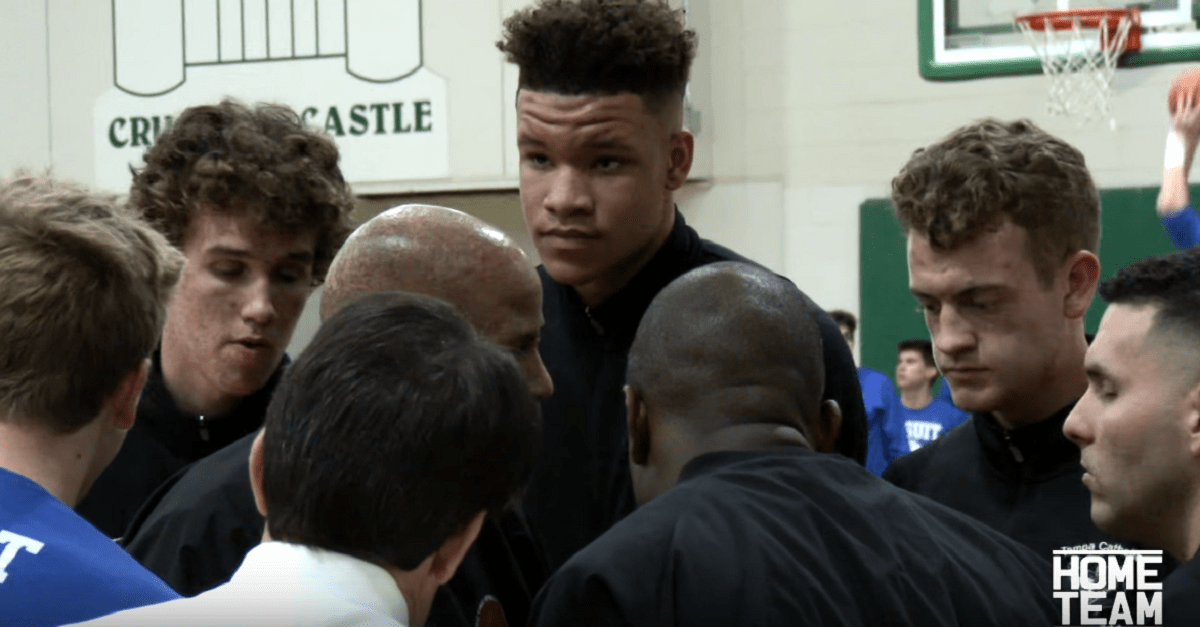 Home Team Hoops/YouTube
Five-star small forward Kevin Knox added a surprise school to his list of top schools recently in Missouri. He took a visit there recently and just as quickly as the Tigers made the list, they've reportedly been taken off it.
RELATED: Kevin Knox adds surprise school to list, moves back decision date
Knox could have teamed up with the top recruit in the class Michael Porter Jr. and potentially his brother. However, it likely he didn't think he would get as much playing time there since he and Porter play the same position and Porter is expected to be a one-and-done recruit.
[h/t The Spun]