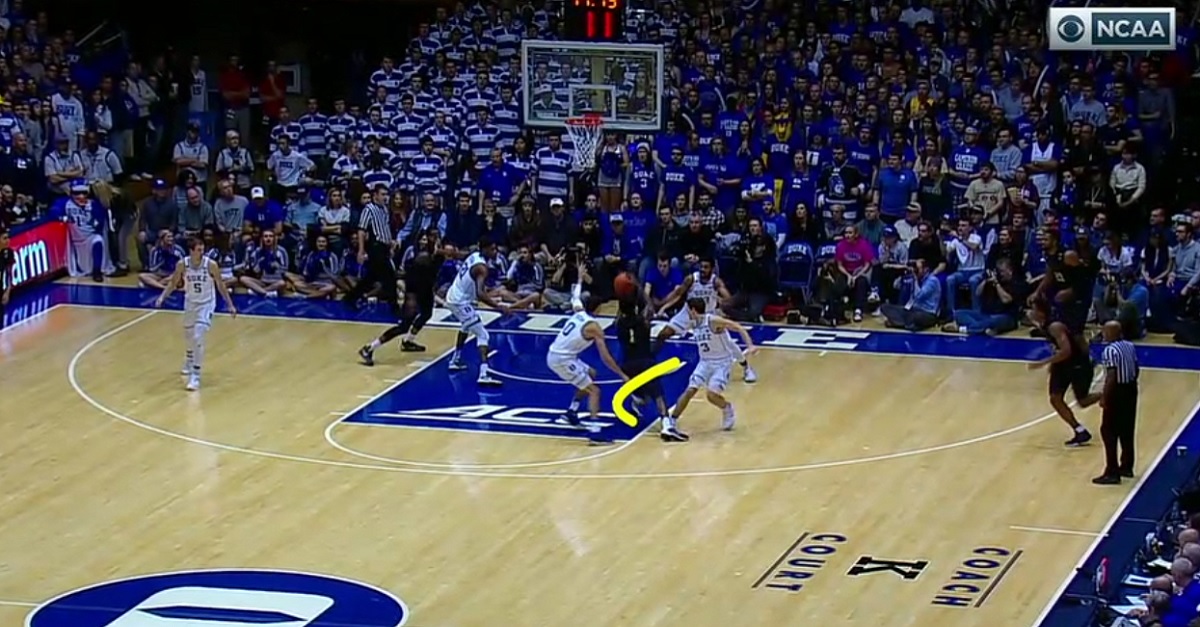 Twitter/Screenshot
Another day, another Grayson Allen tripping foul.
Allen got called for the foul in Saturday's game against Pittsburgh, as forward Jamel Artis was driving to the bucket when Allen's help defense on the play wound up in him tripping Artis for the foul.
Of course, since this is Grayson Allen and a trip, fans were freaking out on social media about the latest foul.
The trip did look accidental and it's a play that happens enough in basketball, but with Allen's history, we was easily going to catch flak for this.