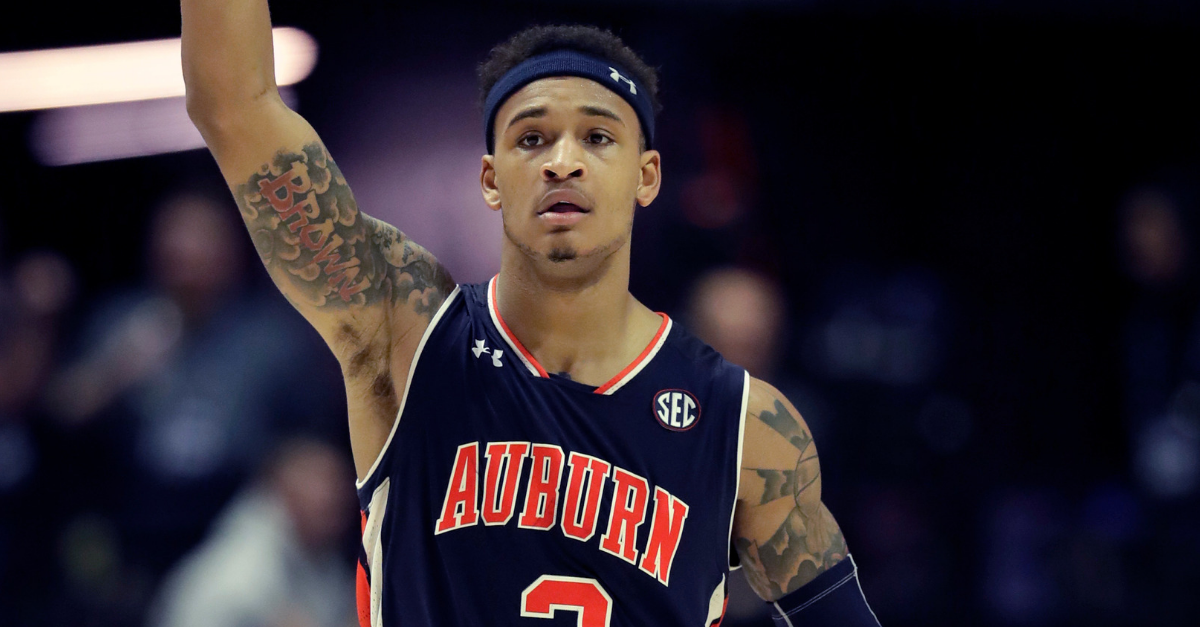 AP Photo/Mark Humphrey
If anyone saw the closing moments of the first-round game between the Auburn Tigers and New Mexico State Aggies, you know it was chaotic, to say the least. The Aggies almost busted several NCAA Tournament brackets with their furious comeback, but fell short.
In the final minutes of the game, the Tigers had a nice lead, one big enough to close the Aggies out, but they couldn't. Turnovers and miscues almost helped kick head coach Bruce Pearl's team out of the Round of 64.
New Mexico State had a chance to either tie or win the game twice, and couldn't get the job done. Auburn barely escaped and now will face No. 4 Kansas in the second round.
RELATED: Auburn?s Road to the Final Four is Tough, But These Tigers are Dangerous
If the Tigers play like they did the first 38 minutes of the game, they have a good shot of beating the Jayhawks. However, if they play like they did the last two minutes, they don't stand a chance and Kansas will make quick work of Auburn.
So how do the Tigers prevent themselves from becoming worm food for the Jayhawks? One way is through Bryce Brown.
Brown leads Auburn in 3-pointers made (122) and has been the key to the team in these last few games. As he goes, so do the Tigers, and that goes for his scoring partner, Jared Harper, who is second on the team with 88 3-pointers this season.
The 6-foot-3 Brown can easily take over a game as he did against Alabama a few weeks ago, when his play was instrumental in Auburn's comeback in the final minutes.
Additionally, his play in the SEC Tournament championship game buried the Tennessee Volunteers early in the 84-74 victory. Brown put up 19 points to earn MVP honors.
Brown's explosive play seems to fuel his teammates and they are going to need that if Auburn has any chance against Kansas. The Jayhawks were beaten by Iowa State in the Big 12 Tournament, so you know they will come into this game ready to go.
The Tigers need to be ready because this is not New Mexico State.