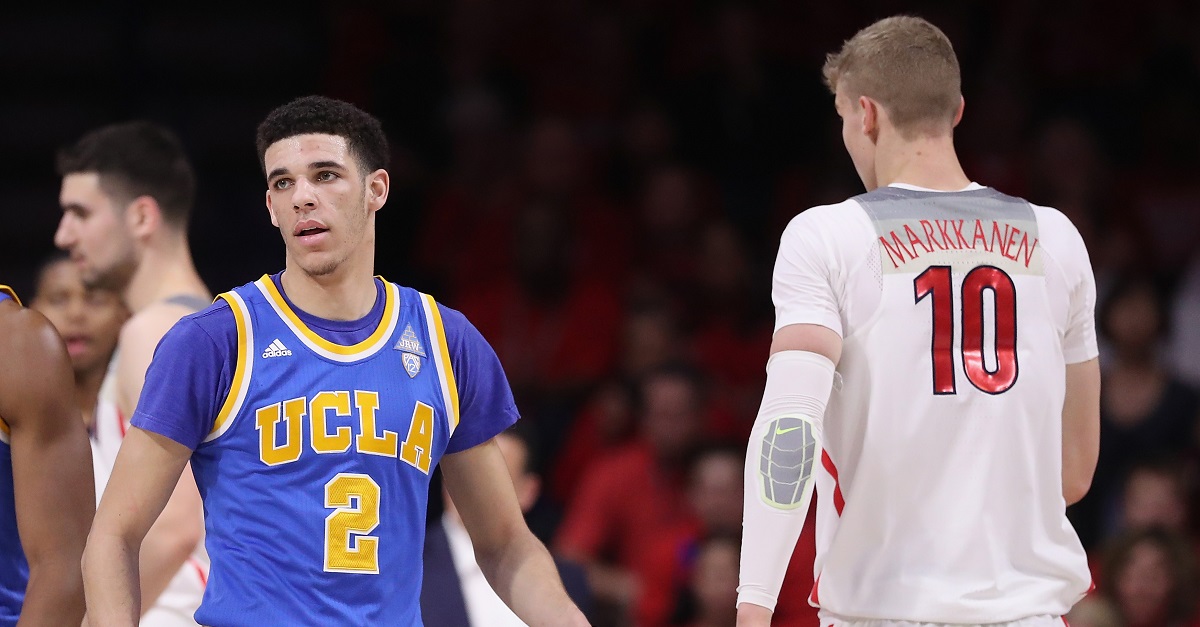 Christian Petersen/Getty Images
TUCSON, AZ - FEBRUARY 25: Lonzo Ball #2 of the UCLA Bruins walks alongsided Lauri Markkanen #10 of the Arizona Wildcats during the second half of the college basketball game at McKale Center on February 25, 2017 in Tucson, Arizona. The Bruins defeated the Wildcats 77-72. (Photo by Christian Petersen/Getty Images)
The NBA Combine is an event put on by the league every year to give prospects and teams to get more familiar with each other. It's mostly to benefit the fringe first-round and potential second-round players as they get to show what they can do against other top talent they didn't necessarily see in college. However, it's become regular practice for likely top picks to not participate because their agents generally tell them it could only hurt their stock. It looks like quite of those guys this year have listened to that advice:
RELATED: Lonzo Ball to skip NBA Combine
Lonzo Ball was the first one to confirm that he wouldn't be attending as he's likely to be in one of the top three selections. All of those other guys are expected to join him in the top ten or at least the lottery (top 14) so that is a huge loss for the Combine and the talent level it will have later this month.