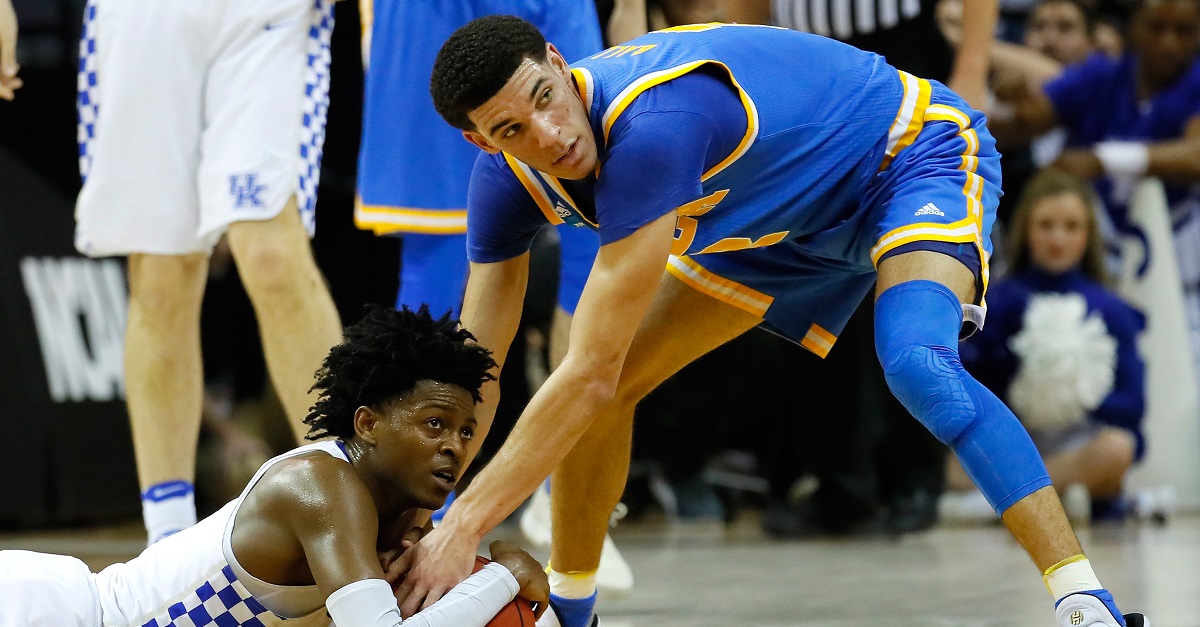 Kevin C. Cox/Getty Images
MEMPHIS, TN - MARCH 24: De'Aaron Fox #0 of the Kentucky Wildcats and Lonzo Ball #2 of the UCLA Bruins compete for a lose ball in the second half during the 2017 NCAA Men's Basketball Tournament South Regional at FedExForum on March 24, 2017 in Memphis, Tennessee. (Photo by Kevin C. Cox/Getty Images)
Most NBA Draft analysts project Markelle Fultz to be the top pick in this year's NBA Draft and those that don't like Fultz as much have Lonzo Ball going in his place. However, there seems to be a growing interest in another guard believed to be better than both of them.
RELATED: De'Aaron Fox decides to go pro
While Fox doesn't quite have the shooting ability of either Ball or Fultz, he has shown that he can score in other ways and that he is a strong facilitator when needed. He averaged 16.7 points, 1.5 steals, 3.9 rebounds and 4.5 assists per game last season on a team filled with five-star recruits so you can imagine his assist numbers would be even better with other pros making shots off his passes.