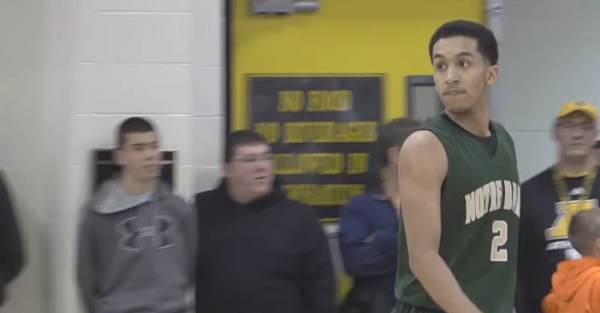 Brass City Films/YouTube
Tremont Waters is the best remaining point guard in the class of 2017 and was originally supposed to go to Georgetown, but backed off the commitment when coach John Thompson III was let go. Naturally, new coach Patrick Ewing has been on him and trying to get him to come back but to no avail as of now. It seems that Waters is back exploring his options and one of them could be down south.
RELATED: Tremont Waters sets official visits
The 5'11", 165-pound guard is rated a four-star point guard by ESPN and the No. 8 player at his position and top player in Connecticut. The 247Sports crystal ball has 45 percent of its predictions with Georgetown and another 40 percent with LSU right now. He also has offers from UConn, Kansas, Kentucky, Duke and Purdue among others.