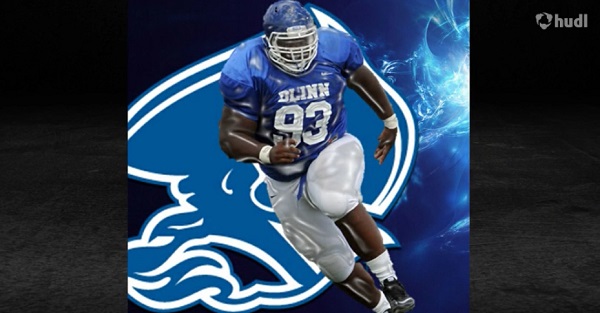 Did one team just get a diamond in the rough? We will have to wait and see on the football field next season, but for now, JUCO defensive tackle Javier Edwards (6-foot-3, 350 pounds, Houston, TX) has committed to the Florida Gators.
Edwards is an interesting recruit for two reasons. One obviously being his size, but also his agility at that size. If you take a few looks at the video above, it's clear that he moves very well for a 350-pound, and Hudl even lists his 40-time at 4.9 seconds. If he has his fundamentals down, then a guy that big and agile can take up a lot of space, and open up room for Florida's defensive play-makers.
RELATED: Four-star LB has some bold words for LSU's Leonard Fournette
The other interesting thing is the offers that Edwards currently holds. No other major schools have offered him, and according to 247Sports, the Gators made their offer today and Edwards jumped on that immediately. The Gators have been heavily reliant on defense the past few seasons, so they clearly know what they are doing on that side of the ball.
Still, it will be interesting to see if Edwards turns out to be a real player for Florida, or if he is just another guy.