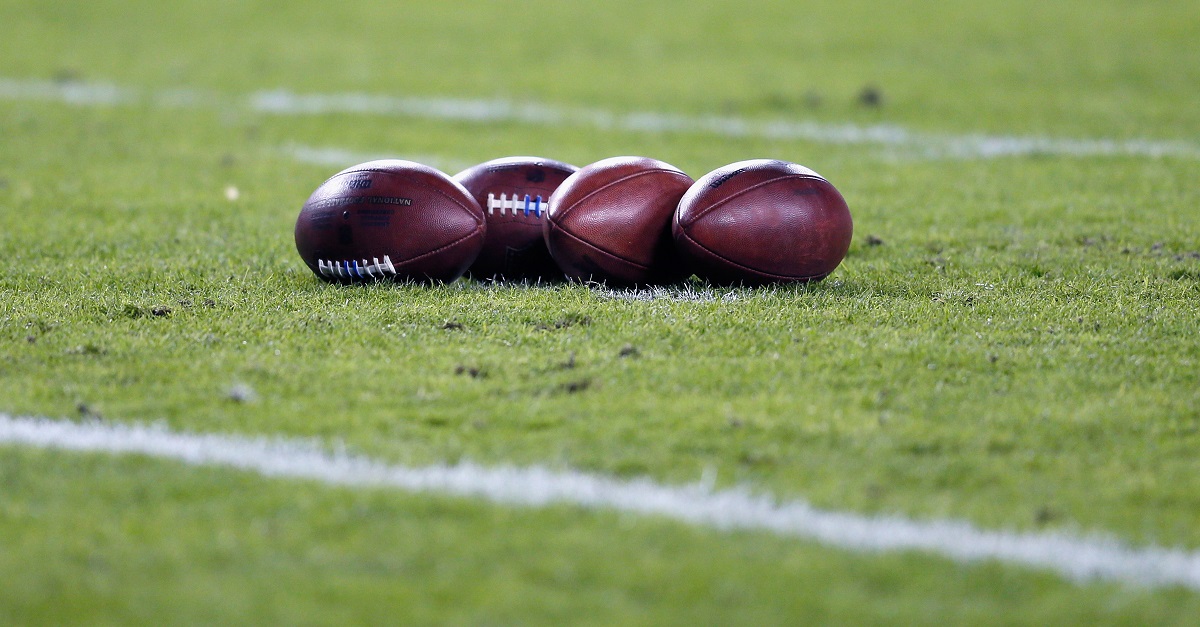 Rob Carr/Getty Images
LANDOVER, MD - DECEMBER 03: Footballs sit on the field before the start of the Washington Redskins and New York Giants game at FedExField on December 3, 2012 in Landover, Maryland. (Photo by Rob Carr/Getty Images)
Some 13 football players from the University of Louisiana at Lafayette have been suspended indefinitely following their arrest in connection with an on-campus theft case.
Head football coach Mark Hudspeth announced, in a press release, that the players had been suspended for a "for a violation of team rules.
But The Advertiser, quoting information from the UL Lafayette Police Department, said the athletes entered a dorm room and took several items valued at more than $2,400, and it was all caught on video,
Police obtained warrants for the arrests of the suspects, who face charges of criminal conspiracy to commit felony theft, The Advertiser said.
All of the players have turned themselves in and are cooperating with authorities, the Advertiser said.
The following players have been suspended:
Matthew Aaron Barnes, 22;
Joseph J. Dillon, 20;
Robert G. Handy-Hunt, 20;
Denarius D. Howard, 22;
Jarvis D. Jeffries, 20;
Ladarrius Tyquan Kidd, 21;
Terik Miller, 20;
Damar'ren Cordaier Mitchell, 20;
Trey Paul Ragas, 20;
Simeon G. Thomas, 23;
Levarious Varnado, 20;
D'Aquin J. Withrow, 23;
Jordan E. Wright, 21.