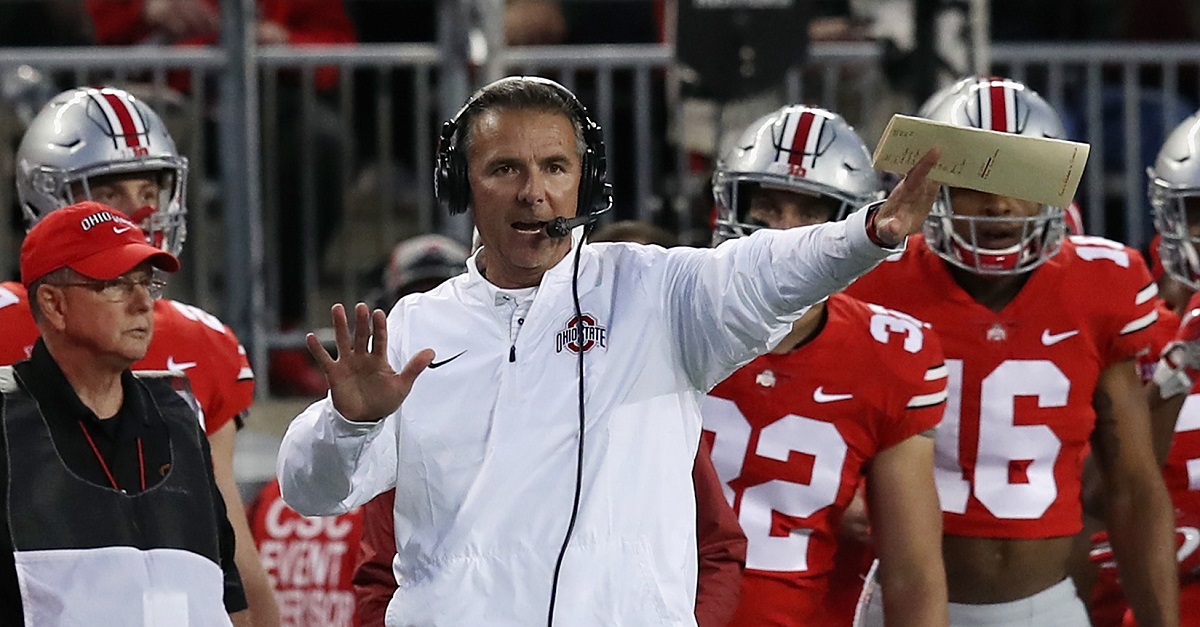 Gregory Shamus/Getty Images
COLUMBUS, OH - SEPTEMBER 09: Head coach Urban Meyer of the Ohio State Buckeyes stands on the sideline during the first half against the Oklahoma Sooners at Ohio Stadium on September 9, 2017 in Columbus, Ohio. (Photo by Gregory Shamus/Getty Images)
Bowl game season is upon us and that means the talk about which teams or coaches have a chance at greatness. That definitely applies to ESPN's David Pollack as he took the time to compare Clemson's Dabo Swinney and Ohio State's Urban Meyer.
While saying Swinney has passed Meyer might be a bit of a stretch, it's not out of the realm of possibility. Swinney and his team have been to three consecutive College Football Playoffs (including this season) and has been in the title game the last two years. He also got back his team back this year despite having only six seniors on the team this year after losing Deshaun Watson and other talented players to the NFL Draft last season.
So that is certainly a good case for why Pollack might be right as Swinney can clearly coach up his young guns in a year when everyone thought Florida State was going to be the team to beat in the ACC. Of course, Meyer has two titles from his time at Florida and won the first ever CFP as the head man at Ohio State.