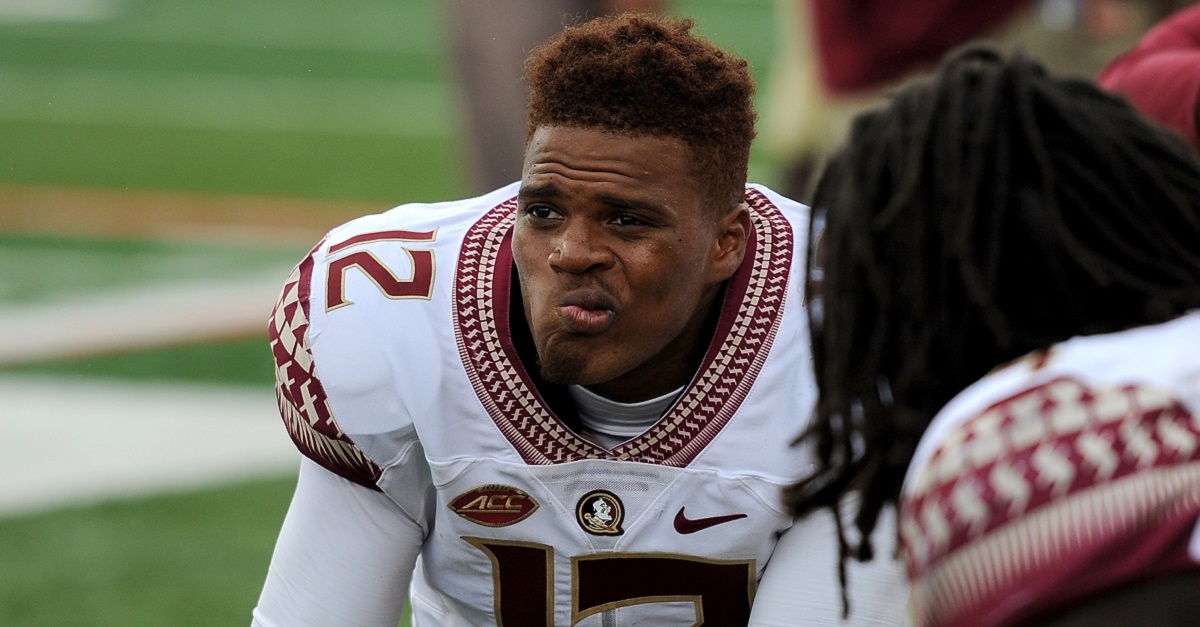 Bobby Ellis/Getty Images
LOUISVILLE, KY - SEPTEMBER 17: Deondre Francois #12 of the Florida State Seminoles reacts on the bench during the fourth quarter of the game against the Louisville Cardinals at Papa John's Cardinal Stadium on September 17, 2016 in Louisville, Kentucky. (Photo by Bobby Ellis/Getty Images)
The official statement from Florida State on the heels of Jimbo Fisher's decision to flee for College Station may have included a bit of shade. Even if that is a deniable claim to some extent, the circumstances surrounding Fisher's exit are weird across the board, including the fact that he is reportedly choosing the largest contract in the history of the sport in joining Texas A&M.
While there are a number of details and story lines to sift through, one under-reported angle (as usual) comes from the way that his now-former players took the news. In short, FSU quarterback Deondre Francois took to Twitter to release what appears to be a damning statement.
It is unmistakable that Francois is going after Fisher for not breaking the news himself, even if a trusted member of the media relays information that Fisher was, in fact, trying to do so before the reporting leaked.
Regardless, players never take it well when a coach leaves without notifying them first and this situation dragged on through the media for days upon days without resolution. Francois was out of the limelight this season after a widely publicized injury but, in the same breath, he is one of the more prominent players for the 'Noles and his thoughts may reverberate through that entire roster.