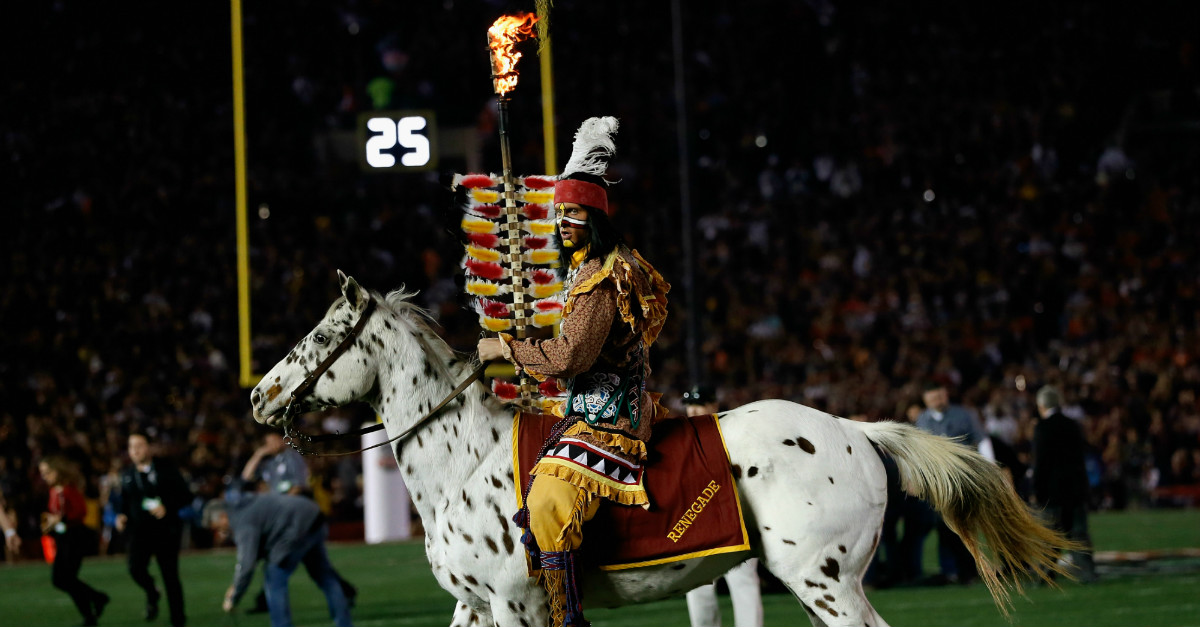 It's one of the greatest traditions in all of college football. Before the Seminoles take the field, Chief Osceola, riding Renegade, throws the burning spear into the turf of Bobby Bowden Field signifying the game is about to begin.
To commemorate that awesome tradition, one Florida State fan got this incredible tattoo of the burning spear on his leg. This is the best tattoo I have seen that relates to a favorite sports team.
This guy will never be mistaken for a Gators fan ever again.