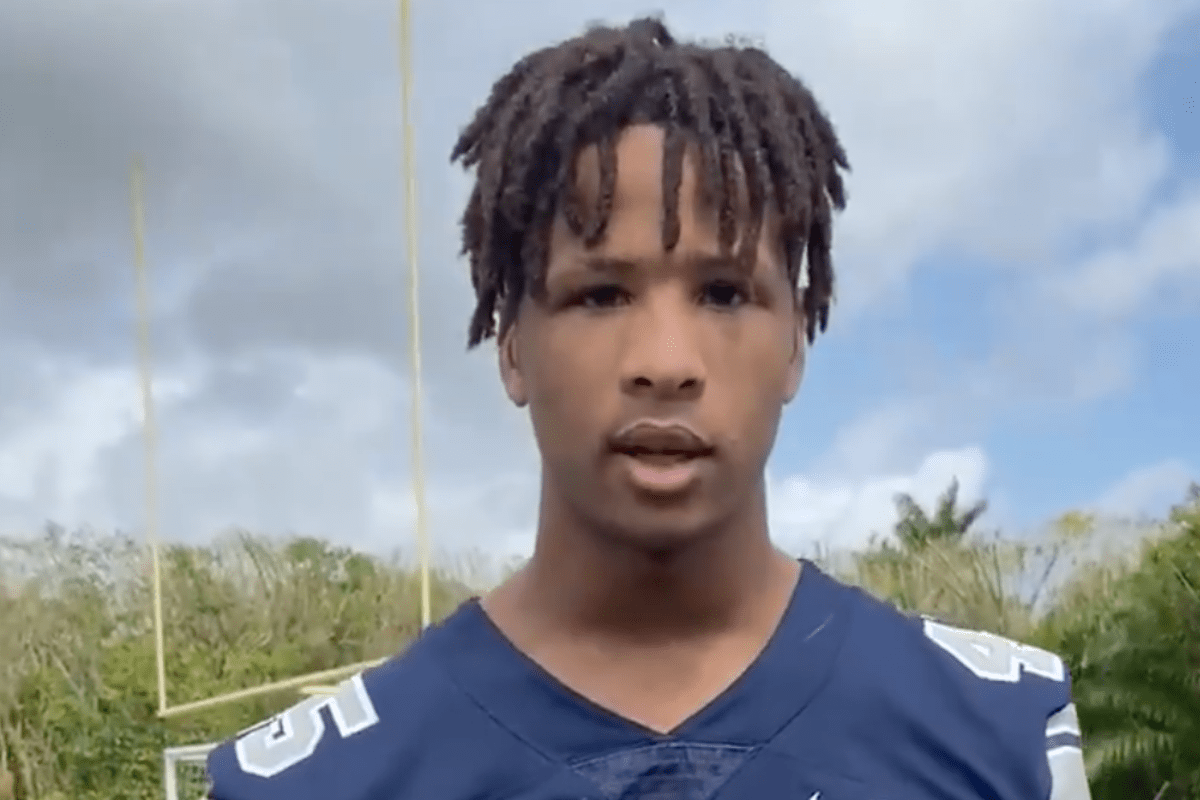 Screenshot from Twitter
The college football recruiting process can be tricky. If you're a coach, you have to pitch your school to hundreds of prospects every season. If you're a player, you tend to have dozens of offers fly your way before you make a decision.
Sometimes, it's best to stick with what you know. Defensive end Lamont Green Jr. will be doing just that.
Green plays for Gulliver Prep High School in Miami and is part of the 2023 class, but he has already committed to the Florida State Seminoles.
He is a legacy recruit for the 'Noles because his father, linebacker Lamont Green Sr., was a team captain for FSU football and spent time in the NFL with the Atlanta Falcons.
How will Lamont Jr. build his legacy in Tallahassee? Only time will tell.
DE Lamont Green Jr. Commits to Florida State
RELATED: FSU Signs 300-Pound Tackle Named "Little Rod" for 2021 Season
Coastal Carolina, FIU, Florida Atlantic, Louisville, Miami, Penn State, Pittsburgh, Southern Miss, Toledo, UCF, and West Virginia have all reached out with offers thus far, but it seems like the Seminoles are a great fit for this young man.
Florida State football is no longer a perennial contender in the ACC, but they are desperately trying to climb that mountain again. Head coach Mike Norvell is doing his best to land the top prospects each season, and he is already focusing on the future
Green is the second pass rusher to join the team for 2023. Gabriel Harris will be donning the garnet and gold as well.
WDE Lamont Green Jr. Highlights
Lamont Green Jr. is still young, but he is built like a grown adult. He stands at 6-foot-5 and weighs 215 pounds.
There are plenty of things to like about Green's game, including that versatility and ability to get to the quarterback quickly. He still has years to go in high school and any potential flaws could be ironed out by the time he moves to Tallahassee.
Lamont Green Jr. has big shoes to fill at Florida State. If he can perform at the same level his dad once did, 'Noles fans are in for a treat.