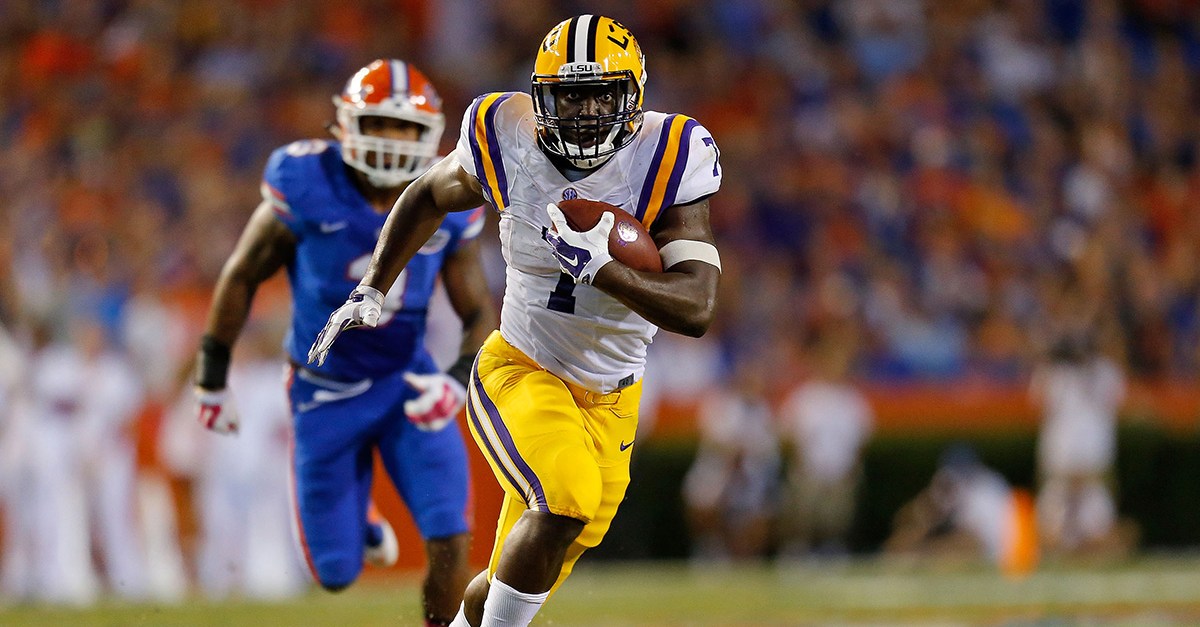 Rob Foldy/Getty Images
NFL Network analyst Mike Mayock ranked the top five players at each position heading into the NFL Draft in April and his running backs list does not look like most people's. While just about everyone has Fournette listed as the best running back heading into the April draft, Mayock is not just about everyone.
RELATED: Leonard Fournette says decision to sit out bowl game wasn't his
Here is his list of top five RBs:
1. Dalvin Cook, Florida State
2. Leonard Fournette, LSU
3. Christian McCaffrey, Stanford
4. Alvin Kamara, Tennessee
5. Joe Mixon, Oklahoma
Cook is definitely more of a receiving threat than Fournette and has shown he can be a good pass blocker as well so it makes sense for Cook to be a top back in this class. However, a lot more people like Fournette's physical running style and his ability to truck just about anyone who comes into this path.
Cook's injury history with his shoulder concerns some people, but apparently not Mayock as he went with the decision to move him into his top spot. Most mock drafts have Fournette going first out of the two, but both are expected to be mid first-rounders.
[h/t NFL.com]