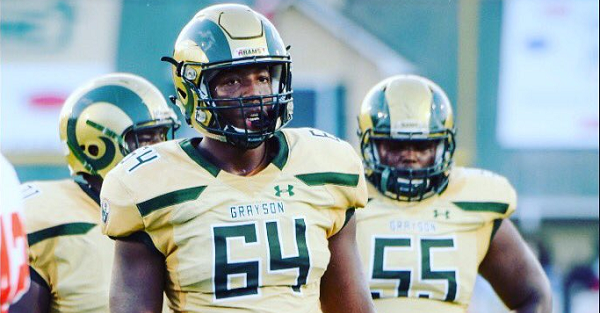 @wanyamorris64/Twitter
@wanyamorris64/Twitter
Four-star offensive tackle Wanya Morris decommitted from Florida State back in November and now it looks like they could still be in the mix for him. He told 247Sports that he plans on visiting three schools and that he's going to take his time in his recruitment as well.
?This spring I believe I'm visiting Oklahoma, LSU and Florida State. I don?t plan on making an early decision. I plan on making it last minute, taking my time with this one,? he said.
He also talked about the Willie Taggart hire and how much he likes it.
?It?s a great hire, honestly. I feel like he?s going to bring a lot to FSU and they?ll continue to grow,? he said.
So it certainly sounds like the Seminoles are going to be heavy in the mix for Morris and they'll likely have more than one chance to impress him with the new staff as he is in the class of 2019. The 6-foot-5, 268-pound offensive tackle out of Georgia is the No. 7 player at his position and the No. 8 recruit in the state according to the 247Sports Composite rankings.
He also has offers from Florida, Auburn, Georgia, Alabama, Miami, Michigan and Oregon among others. He's also taken unofficial visits to Georgia, Auburn, Florida State and Clemson already.