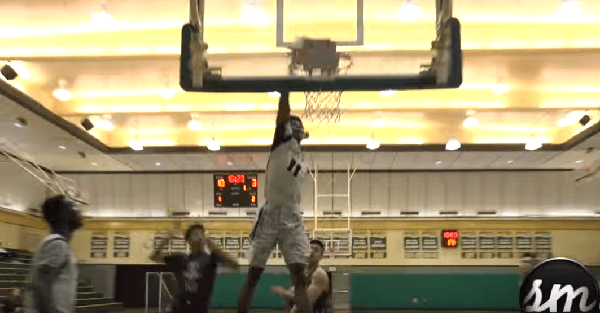 Kansas is feeling pretty good about the 2016-17 season after securing a commitment from the top recruit in 2016's class in Josh Jackson. He is also the highest rated recruit 247Sports has ever had. Check out the numbers below:
Look at that, just three ten-thousandths off a perfect score. That's impressive. 247's Jerry Meyer explained that and the 102 overall rating he gave the wing man:
"Who does Jackson compare to coming out of high school? It?s a tough question. Several of the current top shooting guards in the NBA were under-the-radar prospects who blossomed after high school. As far as strictly high school play alone goes, Eric Gordon, O.J. Mayo and J.R. Smith stand out as some of the top shooting guards I?ve scouted prior to Jackson, but none of them compare to Jackson in terms of overall game.

I said last year that Kobe Bryant comes to mind when scouting Jackson. You hate to throw out a name like that for such a young guy, but the Detroit native has a lot of the same things that made Bryant a star coming out of Philadelphia?s Lower Merion High School in 1996."
Meyer went on to say that he has seen Jackson in person 30 times so he isn't just making this up off highlight reels or anything like that. Coach Bill Self hasn't had quite the same luck as Coach K and John Calipari with one-and-dones, but it still sounds like this kid is a can't-miss recruit and Kansas fans should be ecstatic about this pickup.
[h/t CollegeSpun]