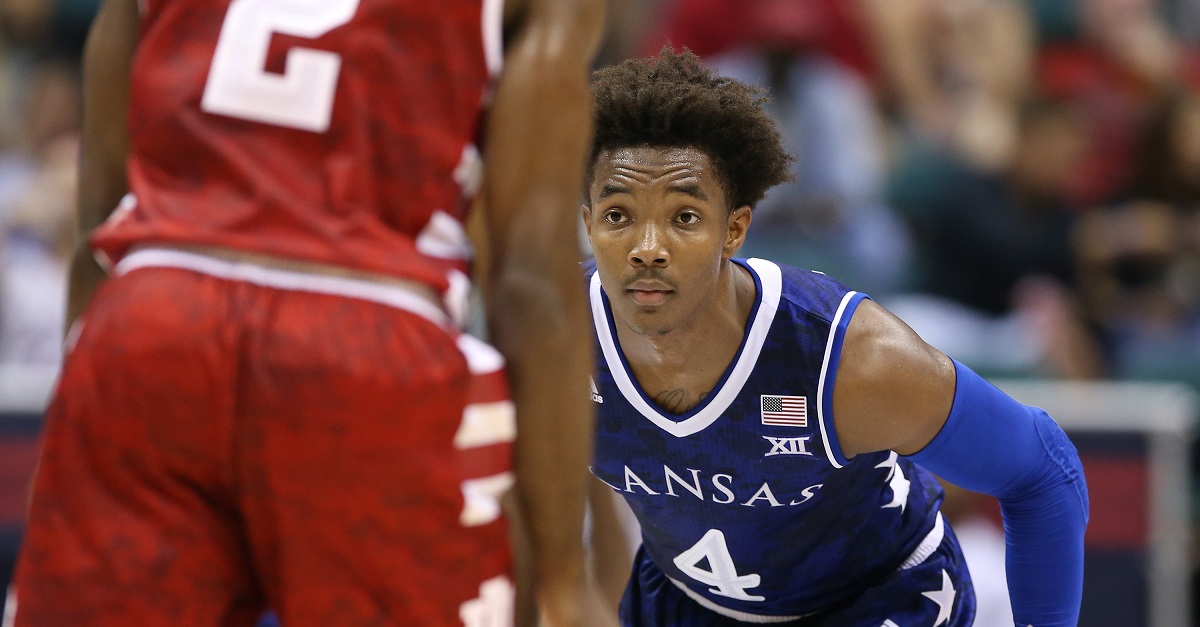 Darryl Oumi/Getty Images
HONOLULU, HI - NOVEMBER 11: Devonte' Graham #4 of the Kansas Jayhawks defends Josh Newkirk #2 of the Indiana Hoosiers during the first half of the second game of the Armed Forces Classic at the Stan Sheriff Center on November 11, 2016 in Honolulu, Hawaii. (Photo by Darryl Oumi/Getty Images)
Kansas wing man and top junior in Devonte' Graham left the season opening game against Indiana with five fouls and some seriously bad cramps. Some fans might have been concerned with what that might have meant for the big game against Duke in the State Farm Champions Classic. Coach Bill Self says that Graham will be playing in the big game.
RELATED: Ahead of game against Kansas, Duke will still hold out star freshmen
Graham finished the game against Indiana with 16 points, four rebounds and three assists, but only made three of his 11 shots. The game against Duke is in Madison Square Garden, but will not feature Duke's best three freshmen in Jayson Tatum, Harry Giles and Marques Bolden.