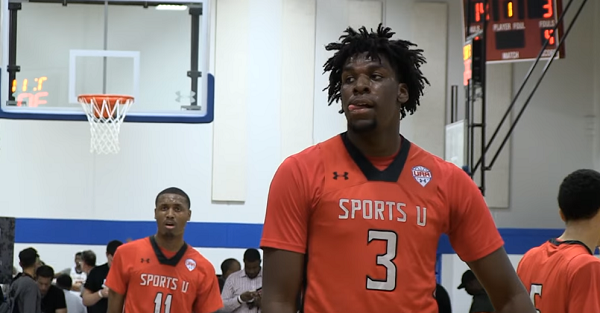 Ball Is Life/YouTube
Ball Is Life/YouTube
Naz Reid recently dropped a top ten list back in May, but has told ESPN that he's down three schools from that list. He dropped Rutgers, UConn and surprisingly dropped a major blue blood like North Carolina. Here's where he is at now as he told ESPN:
RELATED: Naz Reid cuts schools down to 10
He's got your normal heavy hitters like Arizona, Kansas, Louisville, Kentucky and UCLA, but he's also got a couple of odd schools like LSU and Seton Hall. The 6'10", 240-pounder ranked as the No. 6 power forward and No. 11 player overall in the class of 2018 by ESPN. He also holds offers from Maryland, Oklahoma, Syracuse, Villanova and Virginia among other schools.