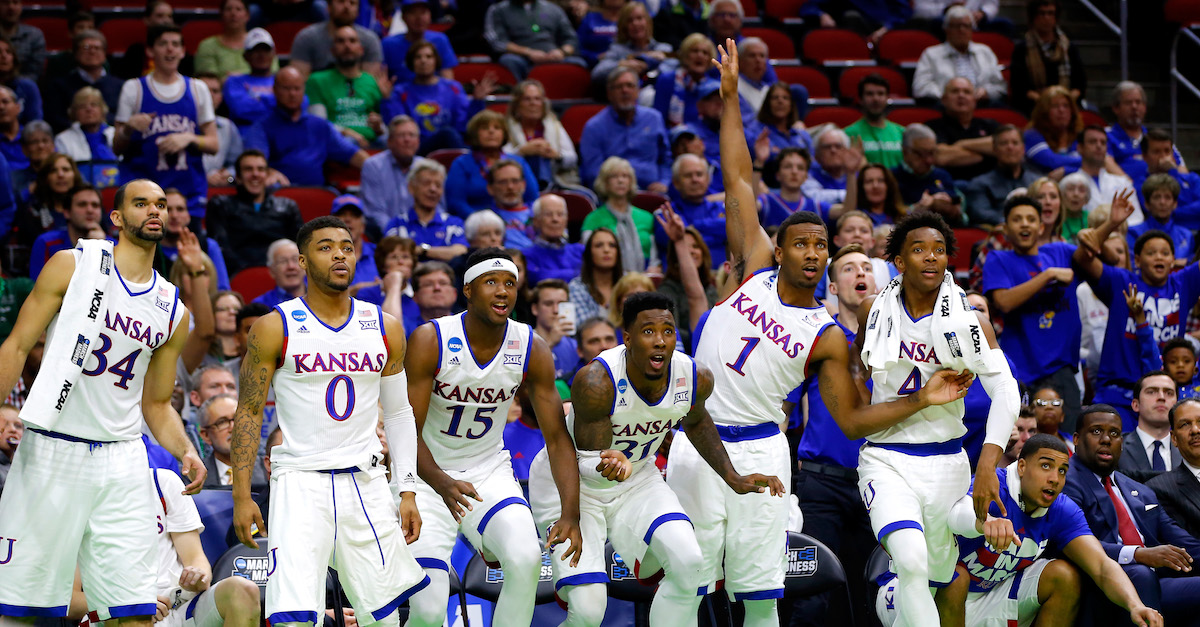 DES MOINES, IA - MARCH 17: The Kansas Jayhawks bench reacts to a play late in the second half against the Austin Peay Governors during the first round of the 2016 NCAA Men's Basketball Tournament at Wells Fargo Arena on March 17, 2016 in Des Moines, Iowa. (Photo by Kevin C. Cox/Getty Images)
Former Kansas guard Wayne Selden went undrafted this past June in the NBA Draft, but seems to have found a new home anyway. The Memphis Grizzlies are looking for offense from the perimeter and signed a guy who can definitely give them that. According to Basketball Insiders, the Grizzlies and Selden have come to an agreement, but details are still unknown.
RELATED: Wayne Selden might have the best dunk reaction of all-time
Selden's surgery was for a torn meniscus he suffered during the season. He played through it though and will be out for a few months it seems. He hinted at his signing with this Instagram post as well:
https://www.instagram.com/p/BHnJfaoDfrG/?taken-by=wayneseldenjr
RELATED: Kansas makes moving tribute for Wayne Selden
Selden averaged 13.8 points, 2.6 assists and 3.4 rebounds per game as a junior last season while shooting a blistering 39.2 percent from beyond the arc and 47.4 percent overall from the floor.
[h/t CollegeSpun]