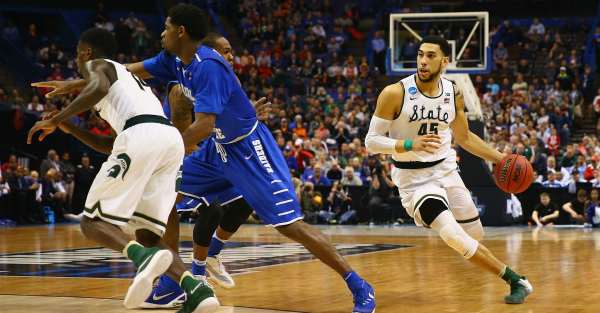 RELATED: Brice Johnson's All-American highlight reel is pretty great
_____________________________________________________________________________________________
There was plenty of talk about freshmen dominating the college basketball landscape the past few years, but 2015-16 was much different. It became the year of the seniors as the All-American list includes four of them.
Oklahoma's Buddy Hield and Michigan State's Denzel Valentine dominated headlines and the court all season with their play. ACC Player of the Year and Virginia's MVP Malcolm Brogdon made the list as well UNC's Brice Johnson. The lone underclassman was Kentucky's Tyler Ulis who is a sophomore.
The 5'9″ Ulis is the shortest All-American since 5'9″ Johnny O'Brien of Seattle in 1953. Ulis was the SEC's player and defensive player of the year. This is the second straight season Kentucky had an All-American, with Willie Cauley-Stein making the team last season. Hield was OU's first All-American since Blake Griffin in 2009 and Johnson is UNC's first since Tyler Hansbrough in that same year.