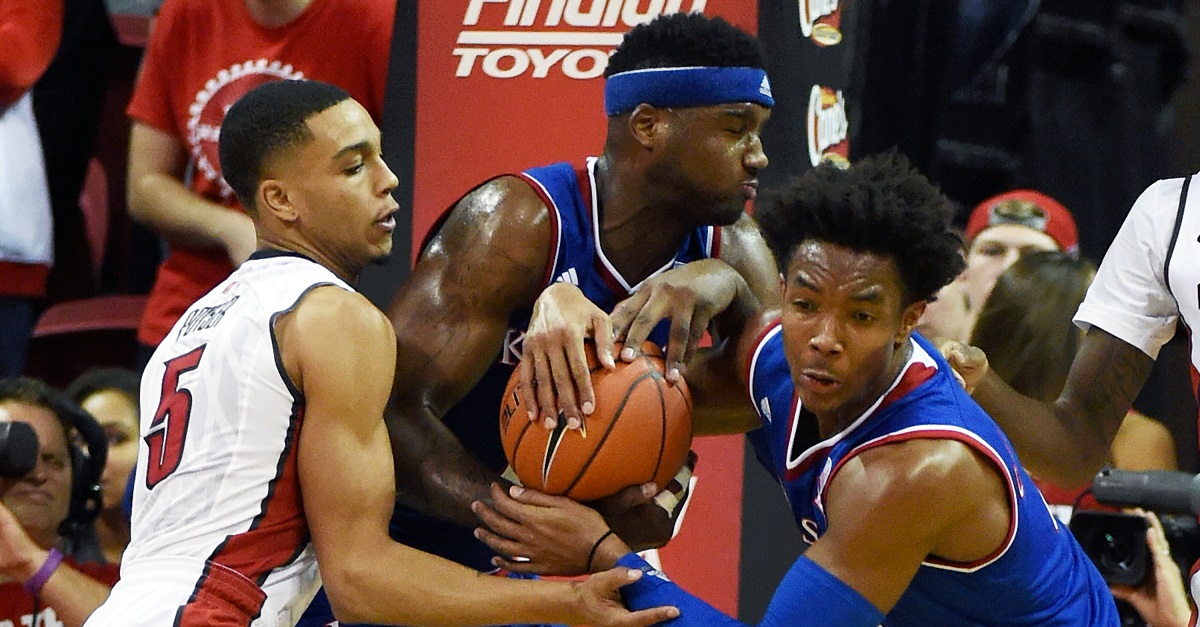 Ethan Miller/Getty Images
LAS VEGAS, NV - DECEMBER 22: (L-R) Jalen Poyser #5 of the UNLV Rebels and Carlton Bragg Jr. #15 and Devonte' Graham #4 of the Kansas Jayhawks fight for a rebound during their game at the Thomas & Mack Center on December 22, 2016 in Las Vegas, Nevada. Kansas won 71-53. (Photo by Ethan Miller/Getty Images)
Kansas has played its last three games without big man Carlton Bragg because of a misdemeanor charge of possession of drug paraphernalia. The sophomore will be able to travel with the team on Monday night to "The Little Apple" to play Kansas State.
RELATED: Carlton Bragg's suspension now made clearer with misdemeanor charge
The charge against him will be dismissed in six months under the assumption that he doesn't violate any more laws during that time. If he breaks the agreement, the city of Lawrence will start prosecution for the drug charge.
[h/t KAKE]