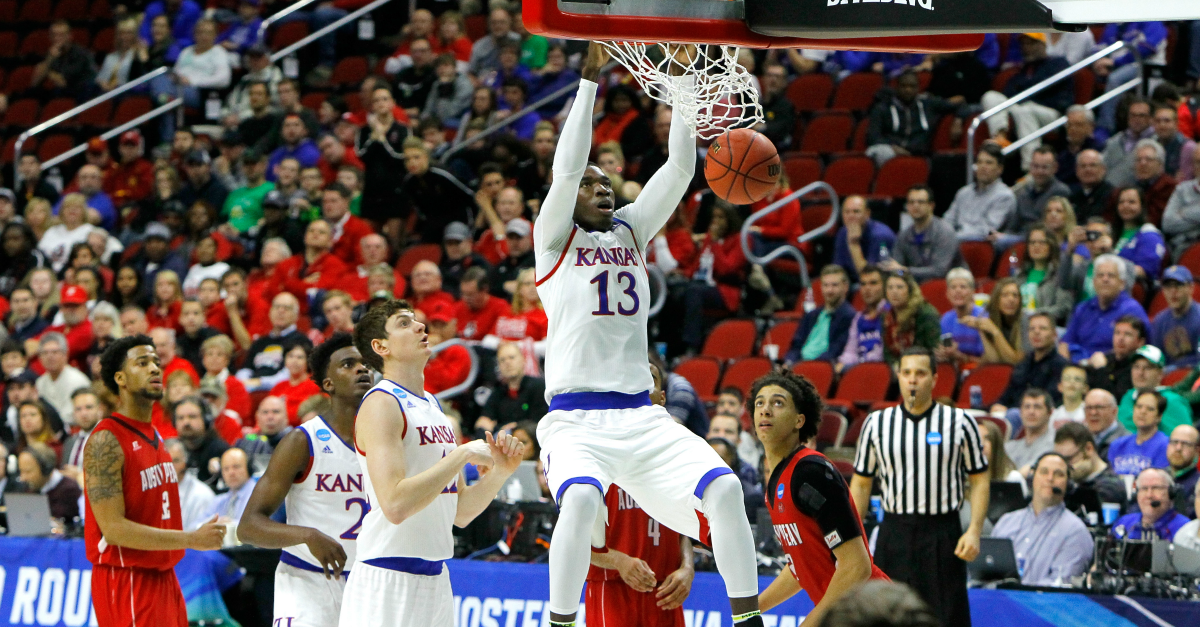 It looks like Kansas coach Bill Self will have another roster spot to fill this recruiting cycle with the departure of freshman Cheick Diallo. Diallo was originally going to participate in the NBA Combine without hiring an agent, giving him the ability to come back to school later this month and be eligible to play another season without consequence. However, he has hired an agent after participating in the NBA Combine on Thursday and Friday and will stay in the draft according to ESPN's Jeff Goodman.
RELATED: Diallo declares for the NBA Draft without an agent
The 6'9″, 220-pound forward headed to Lawrence as a highly touted freshman, but things never really took off with a five-game suspension handed down by the NCAA. Once Diallo was eligible to play, he couldn't do much with the time as he only averaged three points and 2.5 rebounds in 7.5 minutes per game.
RELATED: Bill Self confident Diallo will be cleared by NCAA
Diallo finished with 18 points in front of NBA executives on Thursday at the NBA Combine. He also helped himself with his measurements, registering a 7-foot, 4½-inch wingspan and an 8-foot-11½ standing reach. He interviewed with 12 teams in Chicago while at the combine, and likely will go and work out for eight to 10 teams beginning next week.
He could go just about anywhere in the first round so these workouts and interviews could very well determine where he goes in the draft and could help prove he's more than his stats suggest.