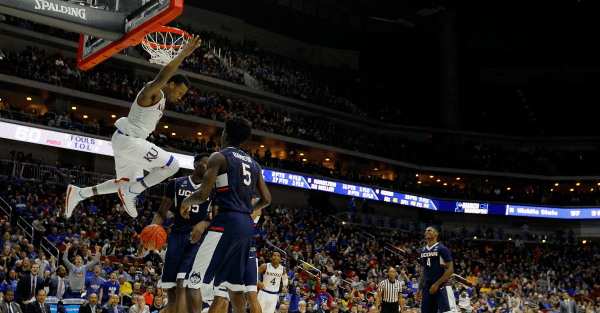 RELATED: Uncle Anthony loves himself some Wayne Selden dunks
__________________________________________________________________________________________
Wayne Selden has had a solid career at Kansas with this past season being his best. The 6'5″ junior averaged 13.8 points, 2.6 assists and 3.4 rebounds this past year and had some of the best dunks of the season. However, he would disappear for stretches at a time during games and that's definitely something NBA scouts don't want to see.
That doesn't seem to concern him though because Selden is declaring for the NBA Draft with no chance of return.
Because he is hiring an agent he will not be allowed to return to school. If he had gone through the NBA Combine and heard back from teams on where he might end up and still didn't like what he heard, he could have come back for his senior season thanks to the new rules put in place this year.