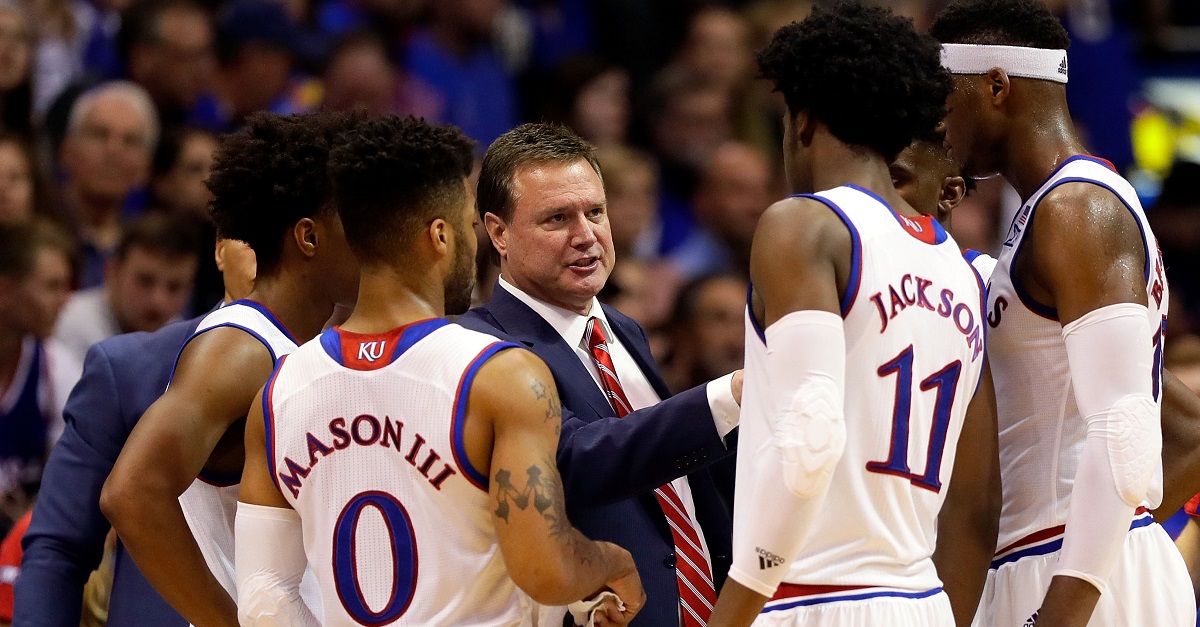 Jamie Squire/Getty Images
LAWRENCE, KS - JANUARY 07: Head coach Bill Self of the Kansas Jayhawks talks with players during a timeout in the game against the Texas Tech Red Raiders at Allen Fieldhouse on January 7, 2017 in Lawrence, Kansas. (Photo by Jamie Squire/Getty Images)
Kansas is likely to become the top ranked team on Monday thanks to a great 87-80 win over Oklahoma State and Villanova losing earlier in the week. However, with the win the Jayhawks continue the longest active streak in the NCAA when it comes to winning at home.
RELATED: Refs look the other as KU survives upset bid
They've now won their last 52 games at Allen Fieldhouse and you can still count the amount of losses there under Bill Self on your hands. This particular win came thanks to the phenomenal play from the Kansas backcourt of Devonte' Graham and Frank Mason who combined for 43 points, eight assists, eight rebounds and three steals.
Svi Mykhailiuk also kicked in 14 points and four rebounds while freshman Josh Jackson had another double-double with 20 points and 11 boards to go with four steals. All of those guys contributed to the win and kept the nation's longest active winning streak alive and it's been that way since 2013. It's looking like it could stay that way until 2023 at this rate!