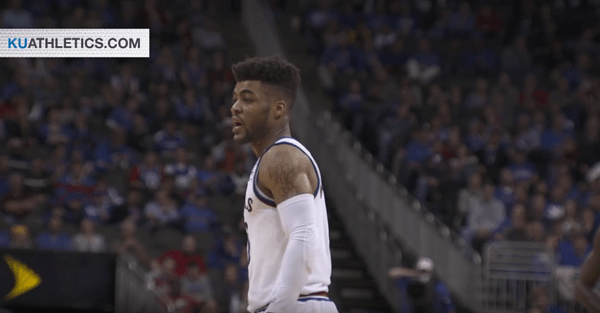 Kansas Jayhawks/YouTube
The No. 5 Kansas Jayhawks have the best back court in the country and with freshman Josh Jackson coming into his own early in the season they are only going to get better. He helped the Jayhawks beat Georgia 65-54 in the CBE Hall of Fame title game. Most analysts will say that Devonte' Graham or Frank Mason have to have a good night for this team to win each night, but it makes it a lot easier when both have great nights and they did just that against the Dawgs.
RELATED: Josh Jackson puts on a show as Kansas beats UAB
Frank Mason led the Jayhawks in scoring with 19 points, three steals, three assists and five rebounds while Devonte' Graham had 14 points, four steals, two assists and two rebounds. Josh Jackson recorded his first collegiate double-double with 15 points and 11 boards and was efficient from the floor shooting 6-of-11 overall.
Yante Maten for Georgia 30 points for Georgia, but no one else had double-digit points and the Dawgs were held to about 32 percent shooting overall and an abysmal 17 percent from three-point land. Kansas next plays at home against UNC-Asheville on Friday.