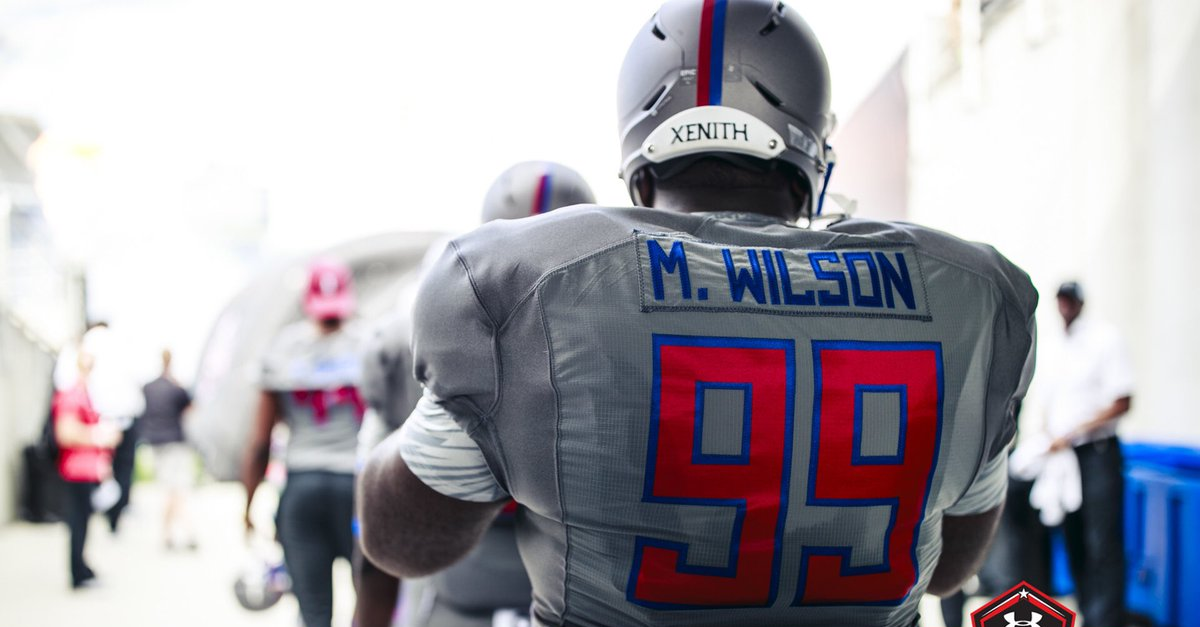 Twitter/@RDMW6
The recruitment of the nation's top defensive tackle in Marvin Wilson has been one of the most exciting this season. The massive 6'4″, 329-pound tackle is ranked as the No. 6 overall recruit in the nation by 247Sports. The favorite to land him is thought to be LSU right now with the 247 crystal ball giving the Tigers a 67 percent chance of doing so while FSU is next at 15 percent.
RELATED: Marvin Wilson teases commitment to powerhouse
Now that crunch time is here before National Signing Day on Feb. 1, nearly everyone is trying to get an in-house visit with him and that includes Big 12 power Oklahoma.
The Texas native was impressed with the Sooner staff and paid them a pretty big compliment. He said, ?[The in-home visit was] amazing man, they came in ready to play?probably the best recruiting pitch I ever heard in my life?.
Could that mean Oklahoma is sneaking up on everyone for him? We probably won't know until signing day, but this recruiting battle is definitely just heating up.
Here are some of his highlights:
[h/t The Football Brainiacs]