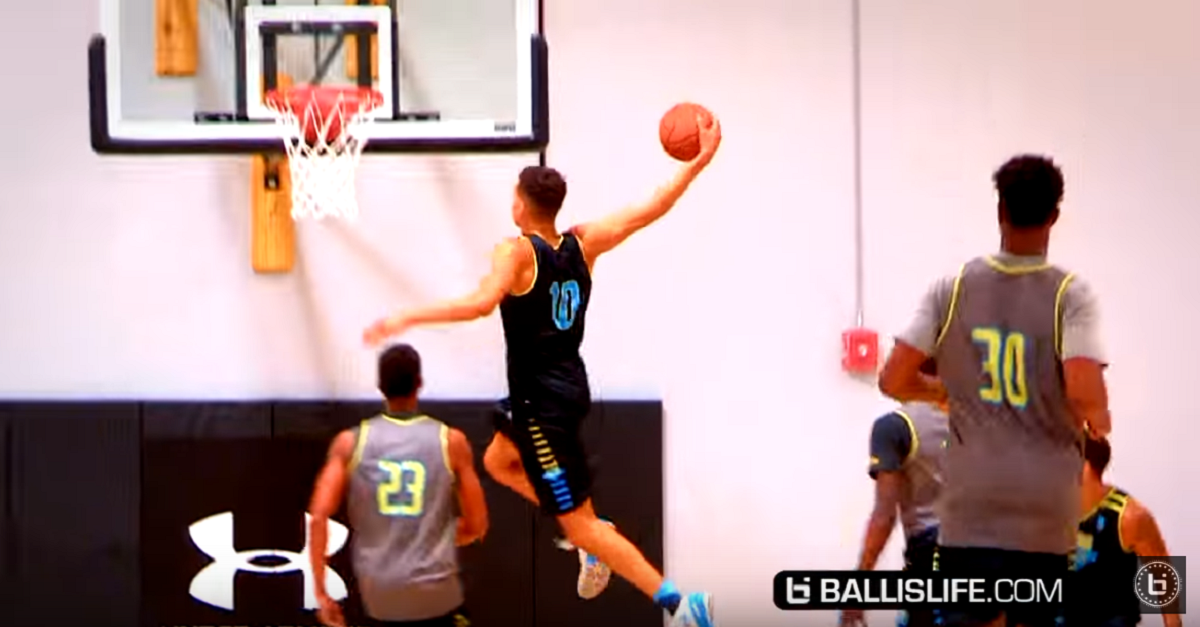 Ball Is Life/YouTube
Michael Porter Jr. has officially asked for his release from his Washington commitment after coach Lorenzo Romar was fired last week. Porter's father was a member of that staff, but has already joined former California coach Cuonzo Martin at Missouri. This could signal a new favorite for Porter Jr., but for now he only has a top four schools he's interested in including the Tigers.
He discussed the four programs with USA Today:
On Washington: ?I love Seattle and from what I hear Mike Hopkins is that dude so I?m gonna talk to him and see what he?s saying.?

On Missouri: ?That?s home for me and they reached out to my dad with a job offer so if he accepts that, not saying I?ll definitely go there, but it?d be big.?

On Oklahoma: ?They?ve got Trae (Young) and before any commitments happened we talked about being college teammates. Now that opportunity is back and I know we?d do our thing and do something special.?

On Virginia: ?I know they?re not super offensive-minded but my best friend Kyle Guy goes there and back when they were recruiting me they always talked about needing a scorer. If I go there I can step into that role.?
RELATED: Nation's No. 1 recruit could be on the move after recent coaching change
Porter is ranked as the top player in ESPN's rankings and is already drawing Kevin Durant comparisons for his height — he's listed as 6'9″ — and shooting ability at this stage in his career. He's already projected as a top-5 pick in 2018's draft and should prove his worth wherever he ends up.
[h/t The Spun]