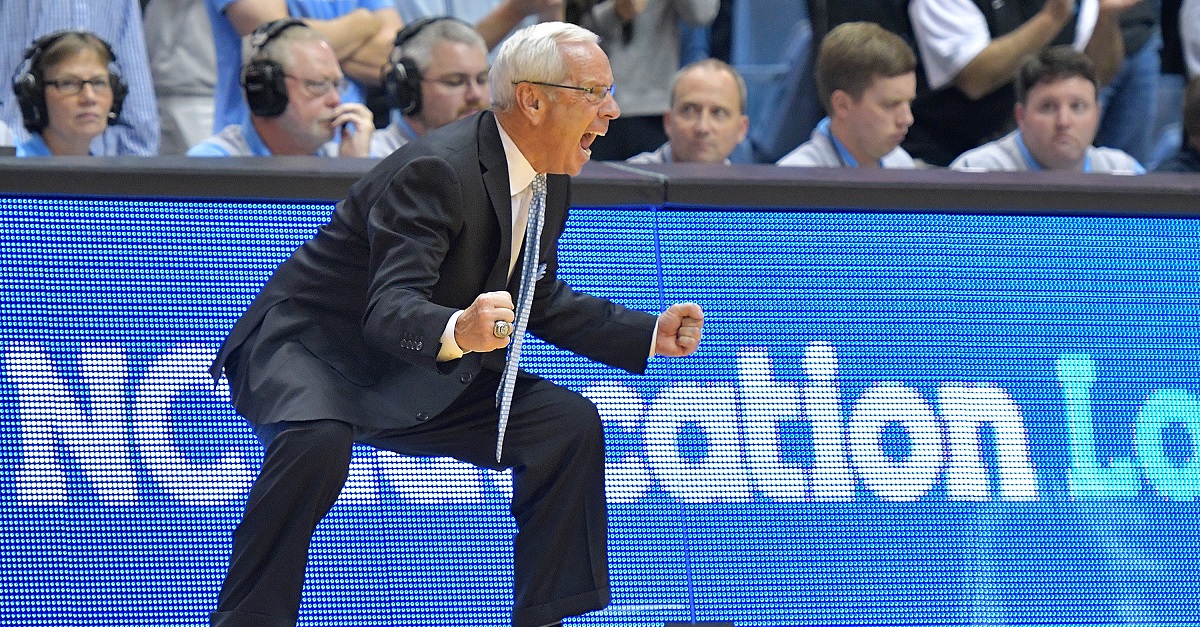 Grant Halverson/Getty Images
CHAPEL HILL, NC - DECEMBER 07: Head coach Roy Williams of the North Carolina Tar Heels encourages his team during the game against the Davidson Wildcats at the Dean Smith Center on December 7, 2016 in Chapel Hill, North Carolina. North Carolina won 83-74. (Photo by Grant Halverson/Getty Images)
North Carolina needed a win against Syracuse on Monday night to earn Roy Williams his 800th as a head coach and he got it with the Tar Heels 85-68 win. Isaiah Hicks was great with 20 points and eight rebounds while Justin Jackson scored 19 points with 10 boards to go with 15 points and 12 rebounds from Kennedy Meeks. With the win, Roy Williams became the second-fastest coach to win 800 games only trailing the legendary Adolph Rupp.
RELATED: Roy Williams loses his mind, throws jacket on his way to a technical
The Tar Heels have enjoyed a great amount of success under Williams including two national titles, one runner-up appearance, one other Final Four appearance, two other Elite Eight appearances and one other Sweet Sixteen appearance. Williams also made it to the second round of the NCAA Tournament or better every year he was at Kansas, but never won a title there. He got his start as an assistant under Dean Smith at UNC and was there for a decade before taking the Kansas job.
RELATED: Watch Roy Williams get confronted in heated conversation after UNC OT win
The win against the Orange was also Williams' 382nd win at UNC with 418 of his wins coming at his first stop, Kansas. He was elected to the Naismith Basketball Hall of Fame in 2007 so pretty much everything after that has been gravy, but of course he keeps coaching because he loves it and enjoys coaching young men. He's now 17-3 and 5-1 in conference play this season and the Heels are looking like a solid team to get a high seed in the NCAA Tournament. Williams joins an exclusive club of coaches like Mike Krzyzewski, Bob Knight, Jim Calhoun, Dean Smith and Jim Boeheim among others.