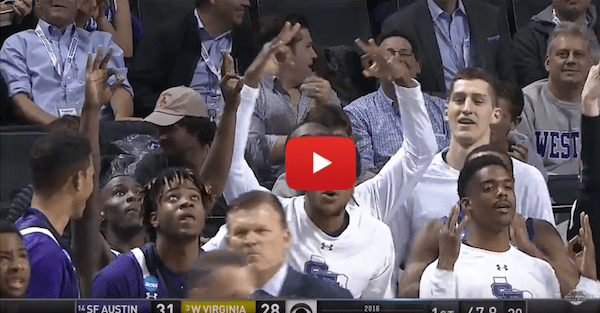 The lower seeds have dominated March Madness so far this season with Middle Tennessee State beating Michigan State. 11-seed Wichita State beat 6-seed Arizona, Arkansas-Little Rock beat Purdue and now 14-seed Stephen F. Austin has taken down 3-seed West Virginia 70-56.
The Lumberjacks forced the Mountaineers to turn the ball over 20-plus times and took advantage. Thomas Walkup was impressive with 33 points (he went 19/20 at the charity stripe), nine rebounds, four assists and three steals. This win became the 21st time that a 14-seed has beaten a 3-seed in the NCAA Tournament.
The Lumberjacks will play again on Sunday against the winner of the Notre Dame-Michigan game.