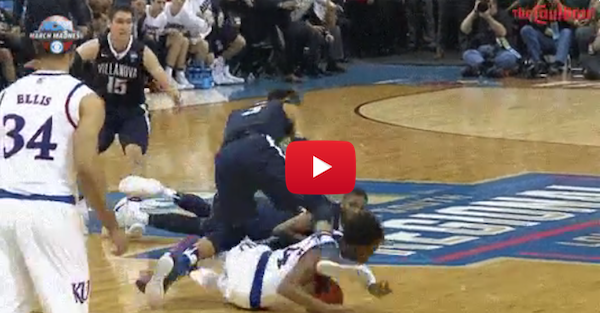 Kansas and Villanova played an absolutely thrilling game in the Elite Eight that ended with a 64-59 Nova win. There were a few questionable calls at the end of the game that seemed like phantom calls, but none were worse than this fifth foul that forced Devonte' Graham out of the game for Kansas.
https://twitter.com/CauldronICYMI/status/713922045420171264/photo/1
That's a guy going for a loose ball. Sure he might have hit a guy's leg going after the ball, but Graham had every right to that ball and the Villanova player could have easily gotten out of the way. You just don't give a guy a foul who's making a great hustle play. Especially since he was the best player for Kansas on Saturday night and was seemingly the only guy making anything happen at the end of the game.
I suppose the Jayhawks weren't playing in The Phog so they didn't get a whole lot of favorable calls.