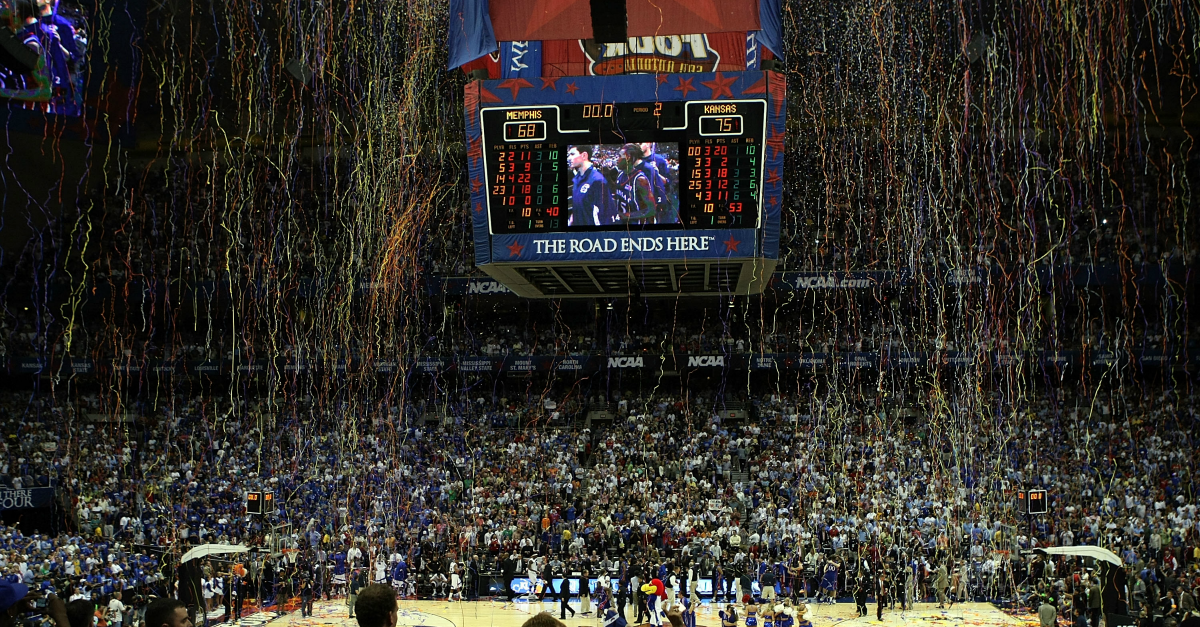 The NBA has been stealing some talent from the coaching ranks of college basketball with the recent additions of Butler' Brad Stevens to the Boston Celtics and Florida's Billy Donovan to the Oklahoma City Thunder. Last summer was an especially hot one with John Calipari's name on everyone's lips as he almost ended up coaching the Sacramento Kings.
RELATED: Calipari denies Sacramento Kings coach talk
Of course, we all saw how that ended with Calipari staying at Kentucky and he even got an extension out of it to hopefully kill any further NBA talk. However, now there is another name out there from the ranks of the college big boys who might be getting NBA looks.
RELATED: Calipari gets extension, killing NBA talks
Kansas Jayhawks coach Bill Self was someone whose name was thrown around for the Indiana Pacers and Houston Rockets head coaching jobs. Self made it quite clear that he is more than happy at Kansas though where he can go out and recruit the guys he wants to play for him. This quote comes via KUSports.com:
"I haven?t really heard that much. There?s been some media reports that obviously don?t mean much. I?ve said all along I?m totally content here. I really haven?t had any reaction. I heard a little bit about the Rockets. I even had media call me about the Pacers (opening in Indiana). There was no interest I don?t think on their behalf at least that I?m aware of and certainly I?ve got such a good gig here.

I guess it is nice, but to be honest with you it doesn?t do anything for me to be real candid with you, because I know at this point in time there would be no way that I would ever consider doing that."
Self makes $3.857 million per year, according to ESPN. That is more than eight NBA coaches, per OtherLeague.com. So it makes sense to stay at Kansas where he's won 12 straight Big 12 titles and won the National Championship in 2008.