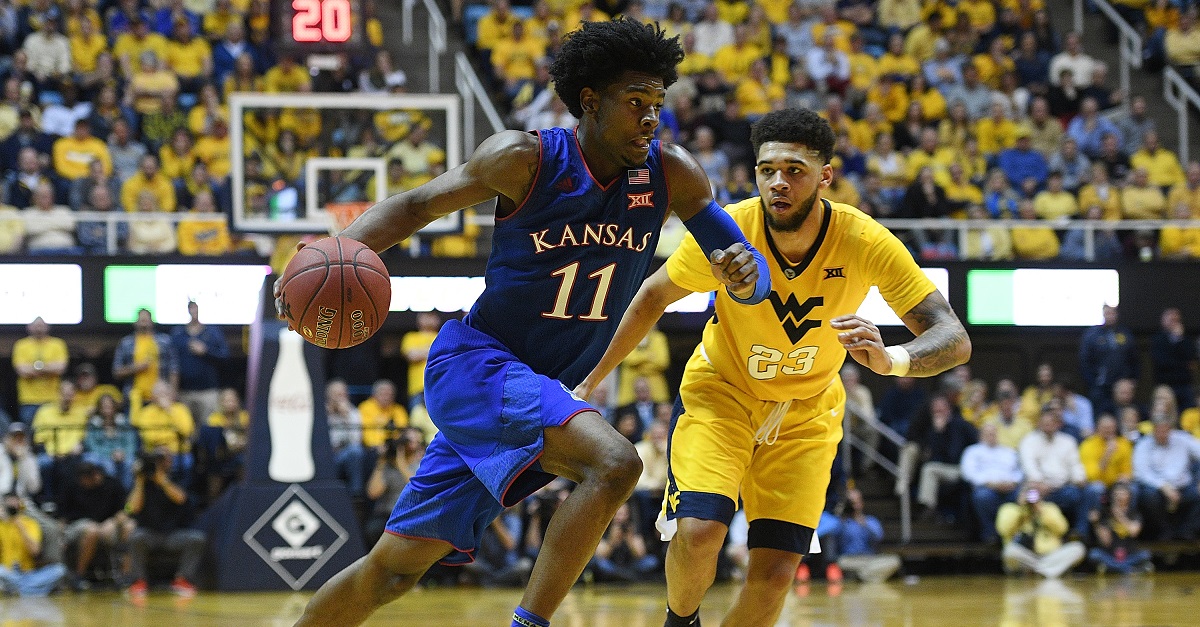 Justin Berl/Getty Images
MORGANTOWN, WV - JANUARY 24: Josh Jackson #11 of the Kansas Jayhawks drives to the basket against Esa Ahmad #23 of the West Virginia Mountaineers in the second half during the game at WVU Coliseum on January 24, 2017 in Morgantown, West Virginia. (Photo by Justin Berl/Getty Images)
No. 1 Villanova, No. 2 Kansas and No. 4 Kentucky all lost on Tuesday night and it was the first time in five years such an occurrence happened and almost to the exact day too.
And it's quite the coincidence that all of those losses happened to take place on the road.
Villanova lost 74-72, Kansas lost 85-69 and Kentucky lost 82-80. Kentucky and Kansas will meet on Saturday as part of the Big 12/SEC Challenge. With both teams coming off losses, that particular game should be pretty exciting and will hold some weight for a potential No. 1 seed. All of these losses likely means Gonzaga will become the new No. 1 team next week and could hold on to the spot with no losses all year long.