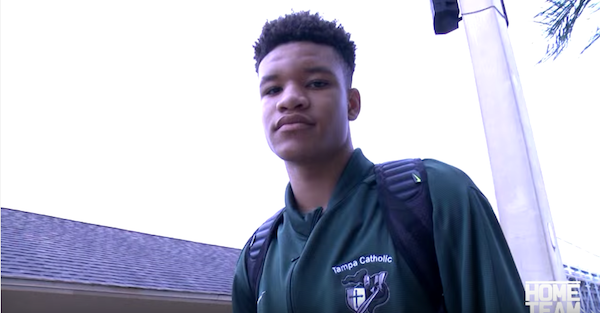 Kevin Knox is the No. 7 player in the country in the class of 2017 according to ESPN's rankings and he's only been getting better in the last couple of years. The 6'8″, 209-pound Knox has been compared to fellow rising senior Michael Porter Jr. who is currently the No. 4 player in the class.
RELATED: Kevin Knox will keep schools waiting with new commitment date
Knox has also been compared to Kevin Durant because of his lanky build and ever-improving jump shot. On Saturday, Knox finally dropped a top ten list and the Tampa Catholic standout has one notable Florida school missing from his list.
While the big time blue bloods of Kentucky, North Carolina, Duke and Kansas all made the list, the hometown Gators seemingly didn't do quite enough to make the list. Knox also had offers from Maryland, Memphis, Syracuse and UNLV among others.