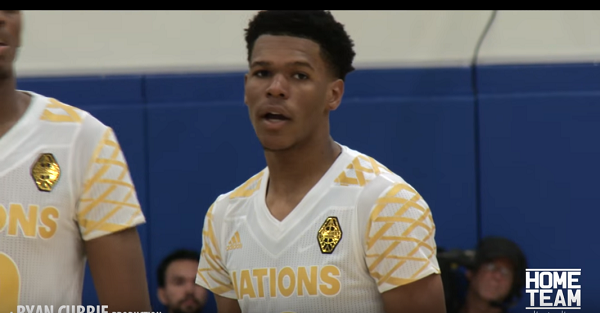 Home Team Hoops/YouTube
It looks like the top point guard in 2017 has literally crossed off a team from his top 10 list and is down to nine. The 6'3″, 183-pound Delaware native has some smaller schools on the list that you think might get knocked out, but he started with one of the blue bloods of basketball.
RELATED: Trevon Duval names top 10 teams with no Duke or UK in sight
That's a bold move and also one of the funniest ways to tell a school they're out because I don't think I've ever actually seen someone just place a photoshopped "X" over a graphic they already used. Either way, the Bruins are out and there's still nine teams competing to sign the best point guard in 2017.