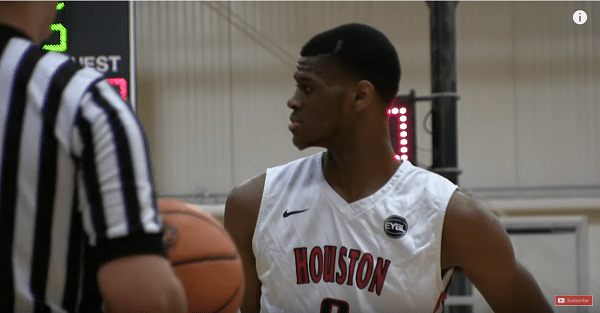 OST247 Productions/YouTube
Billy Preston is a recruit that has been going under the radar a bit with the 2017 class loaded with so many forwards and big "position-less" players. However, he's a five-star recruit just like the rest of them and at 6'10" and 230 pounds he has a chance to play multiple positions as well.
He's not exactly shut down his commitment to four schools, but is focusing on four in particular because they have been recruiting him the hardest.
"I'm pretty open but I kind of got a feeling on where it's between," he told Brett Regan of FloHoops.com. "It's between four schools — Kansas, Indiana, Syracuse and USC. But I'm still open, so it's not like I'm closing my recruitment or cutting my list or anything. But that's just four main schools that are really in mind right now.
RELATED: Billy Preston names a new top five
It was originally thought he would sign in the late period in the spring, but he recently tweeted that he might be closer to a decision than we think.
247Sports has Preston ranked as the top recruit in Virginia and the No. 12 player overall in the class. He plays for the famous Oak Hill Academy in Virginia where Carmelo Anthony, Brandon Jennings, Rajon Rondo and Jerry Stackhouse played.
[h/t Zags Blog]