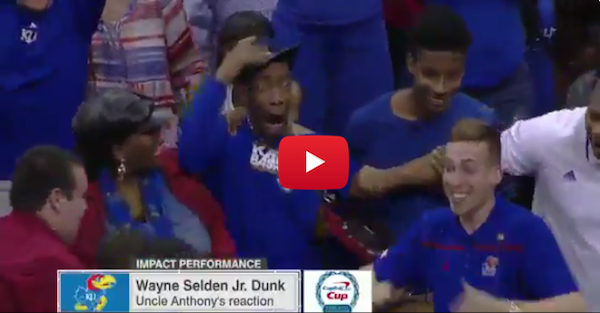 There have been some pretty great dunks this season in college basketball and Kansas forward Wayne Selden had a pretty great one against Baylor in the Big 12 Tournament. Here's the dunk itself:
And here's the reaction from his uncle Anthony who basically just won MVP of the tournament.
How about a closeup?
A Flava Flav clock around the neck?!?!?! Are you kidding me? This guy needs to go to the rest of Kansas' games because he is priceless. Wayne got a look at his uncle's reaction too and that was pretty timeless as well.
Uncle Anthony even had a gaggle of reporters interviewing him after the game!