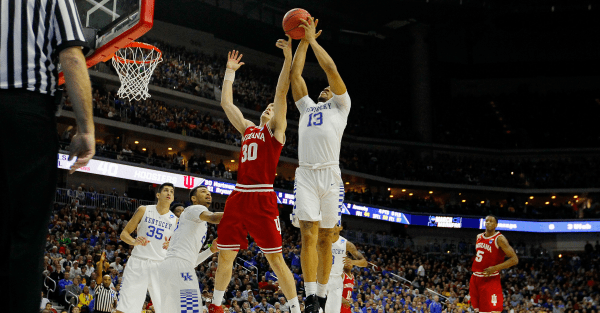 Indiana and Kentucky don't play very often so when they get together it's quite the spectacle. The last time they met was in 2011 when the Hoosiers were unranked and Kentucky was the top team in the land. The Hoosiers had a miraculous buzzer-beater to take down the Wildcats in Indiana.
So naturally when the 5-seed Hoosiers and 4-seed Wildcats met in the NCAA Tournament the game was bound to have some eyes on it. It actually had the best viewership of the games over the weekend.
More than 10 million people watched the game even though there were plenty of others that were closer games and some that went into overtime. That shows just how much we need this game in the regular season too!
[h/t CollegeSpun]