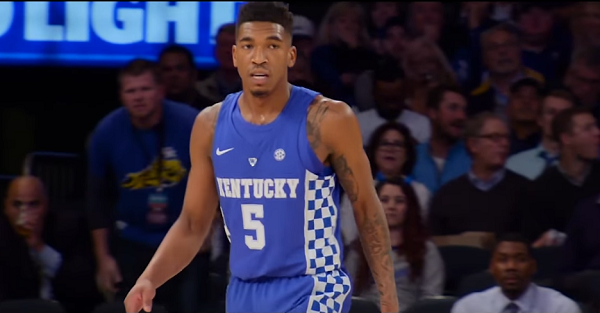 Kentucky Wildcats TV/YouTube
No. 2 Kentucky absolutely dominated No. 13 Michigan State and gave the Spartans their second loss of the season. The Wildcats were hot in the 69-48 win and were led by Malik Monk who seemingly couldn't miss. He was 7-11 on his three-point shots and was 8-17 overall from the field.
RELATED: Kentucky overcomes poor three-point shooting to pound Canisius
Three-point shooting was always going to be an issue for this Kentucky team, but it was definitely a strength tonight as the team made exactly one-third of its shots from beyond the arc while it struggled from the rest of the field shooting about 38 percent overall.
Forcing 20 turnovers from Michigan State though was the key to the game and keeping star freshman Miles Bridges to only six points and nine turnovers was huge. It kept the Spartans out of their rhythm and made offense hard to come by in the game. Kentucky plays next against Duquesne on Sunday.