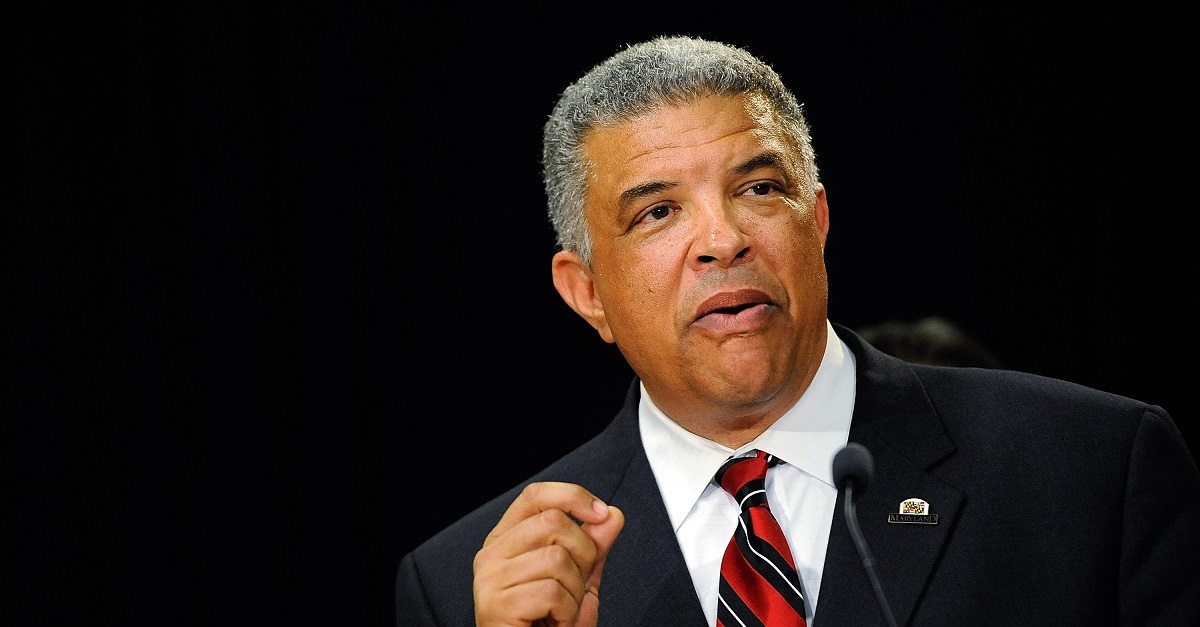 Patrick McDermott/Getty Images
COLLEGE PARK, MD - NOVEMBER 19: Director of Athletics Kevin Anderson speaks during a press conference to announce Maryland's decision to join the Big Ten Conference on November 19, 2012 in College Park, Maryland. (Photo by Patrick McDermott/Getty Images)
Maryland athletic director Kevin Anderson has reportedly been fired according to Bobby Blanco of MASNsports.com and confirmed by former ESPN reporter Brett McMurphy. This was the initial tweet about his firing and McMurphy's subsequent confirmation:
Blanco goes on to detail the divorce between the school and the AD as it was not quite an outright firing:
And it would seem that the boosters know who they want as a replacement in former basketball coach and national title-winning Gary Williams:
So not only was the president of the University (Wallace Loh) upset with Anderson for potentially pursuing the California job — that job is about to be vacated this coming May —  but it would seem that Anderson hasn't even been on campus for the last week.
All of this timing is incredibly curious as it's the middle of the football season and basketball season is right around the corner. Both of the men's and women's teams are expected to be pretty good this year to boot. Anderson has been on administrative leave since the first of this month as Blanco explained and that was supposed to go through this coming August. It remains to be seen if that is still in the cards with a potential firing on its way.