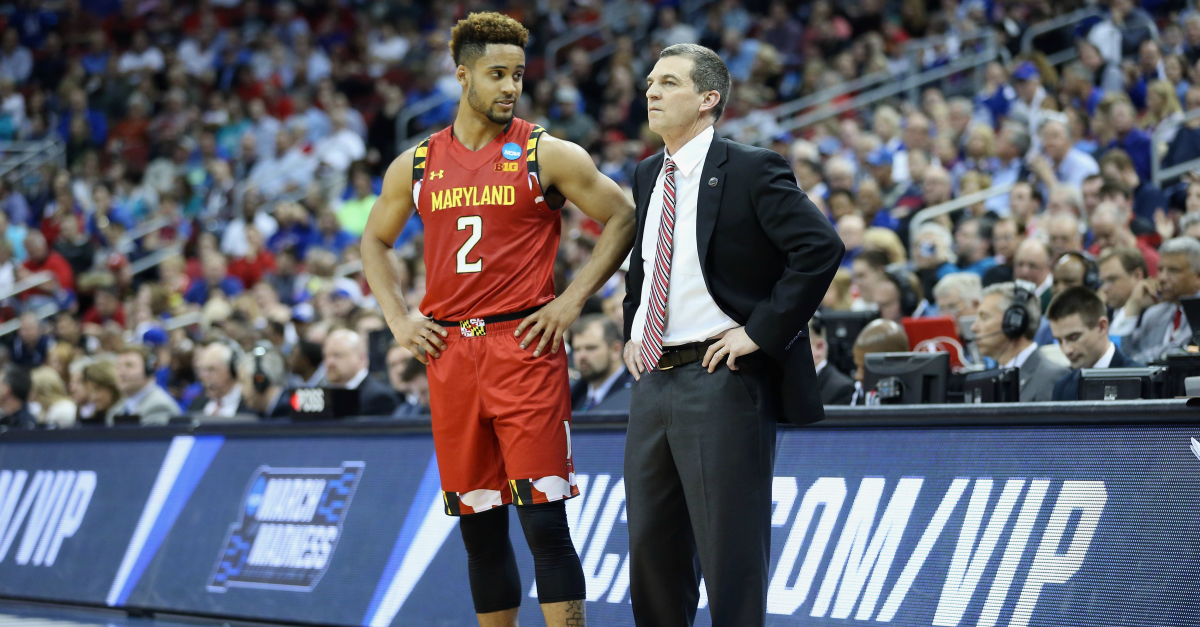 Maryland sophomore and star guard Melo Trimble seems to be having a personal conflict within himself going into this year's NBA Draft. He wants to go pro, but it looks like right now he would go very late in the second round or even undrafted. In fact, there were a ton of NBA guys saying that he was one of two guys who absolutely needed to go back to school.
Despite knowing this, Trimble still thinks he might have a shot at getting drafted and is still on the fence about going back to school.
Trimble averaged 14.8 points (down from 16.2 his freshman year), 4.9 assists (up from 3.0) and shot the ball pretty poorly. As soon as Big Ten play came in January, Trimble's numbers just plummeted. He shot 37.5 percent from the floor and only 29.5 percent from beyond the arc in conference play. That's just not good enough to cut it at the pro level no matter what he showed the year before.
Trimble has until May 25th to make the right decision and go back to school. That would make the team considerably better and give them a chance to compete in the Big Ten again. He really is the difference between a transition year and a competitive one for the Terps.
[h/t CollegeSpun]