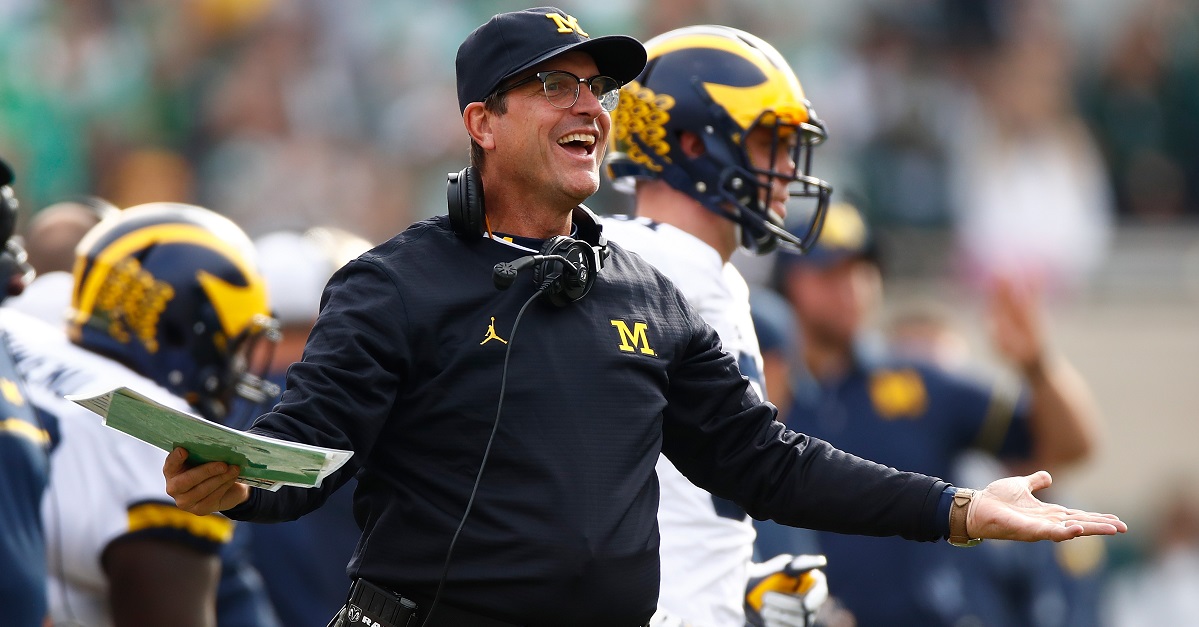 Gregory Shamus/Getty Images
Photo by Gregory Shamus/Getty Images
On Saturday, ESPN's Kirk Herbstreit took to the air on College GameDay and unearthed the notion that Michigan head coach Jim Harbaugh could potentially be looking to flee Ann Arbor after just three seasons. Hours later, the Wolverines imploded on the way to a double-digit loss in Madison at the hands of the Wisconsin Badgers and, if anything, that performance did nothing to quiet the whispers that the former 49ers coach could head back to the NFL in the near future.
However, Mike Freeman of Bleacher Report indicated on Monday that a source tells him that "won't happen."
Michigan supporters have been (predictably) yelling this kind of stance for quite some time, but there is different weight when it arrives from a respected NFL voice like Freeman. Harbaugh would, of course, be in high demand at the NFL level given his past success, but his decision to return to his alma mater to engineer something of a rebuild seemingly remains fresh.
Beyond all of the external hype, the 2018 season was always viewed as "the one" for Michigan under Harbaugh's watch, as the 2017 roster was gutted by defections to the NFL and the quarterback position was always in flux. If things don't come together next year in Ann Arbor, the whispers could turn to screams but, for now, it appears Harbaugh will be staying put.