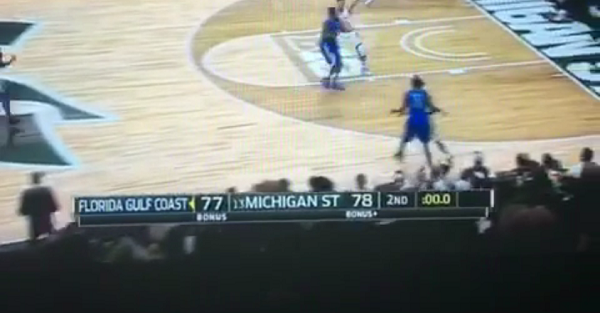 Vine/Ricky O'Donnell
Michigan State barely survived an upset bid by Florida Gulf Coast at home with a 77-77 score. However, the Spartans got some help from a breakdown in the clock operating. With 1.6 seconds left on the clock, FGCU had time to throw the ball down court and throw up a shot, but the clock went off too early.
While that might look like an issue with the clock operator, apparently it could have been a reffing mistake.
Surely FGCU would like a ruling on that and the play should have clearly been replayed and that could have easily been remedied with a review of the play and the decision to do it again.
[h/t The Spun]