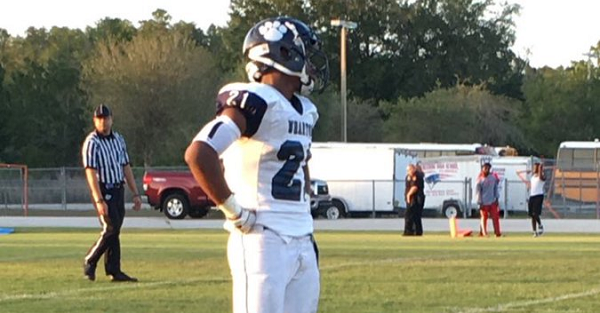 @Jxnny_Dixon/Twitter
@Jxnny_Dixon/Twitter
Four-star cornerback John Dixon is trying to get his visits in order for this summer and he spoke to 247Sports about some of the schools recruiting her. The Tampa native knows he's headed to North Carolina, South Carolina and Florida State for some visits, but also has some schools he says are recruiting him the hardest.
"Ohio State and South Carolina are recruiting me the hardest right now," Dixon said.
The 6-foot, 170-pound cornerback is ranked as the No. 24 recruit at his position and No. 42 recruit in the state of Florida according to the 247Sports Composite rankings. He also has offers from Florida, Auburn, Alabama, Georgia, Miami and Oregon among others.
Here are some of his highlights: