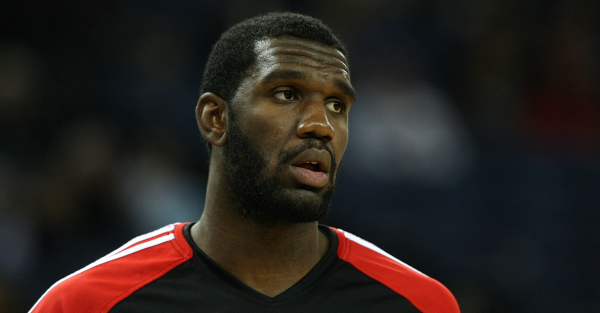 The NBA has had many draft busts in its existence and former Ohio State Buckeye Greg Oden is certainly one of them. After having his career derailed by multiple injuries he is finally going home to Ohio State where it all began. Former walk-on and Grantland writer Mark Titus was the one to break the news in a series of tweets.
Titus wrote a book about his time at Ohio State with Oden, Mike Conley and Evan Turner that has some incredible stories. Either way, Oden will be able to get his degree and hopefully get into coaching where he is much less likely to have a season or career-ending injury.
You'll remember that he left a strong impression on Ohio State fans because of his 15.7 points and 9.6 rebounds per game in the 2006-07 season and that he led the team to the National Championship Game only to lose to Florida. He had 25 points, 12 boards and four blocks in that game.
He spent last season playing for the Chinese Basketball Association's Jiangsu Dragons and was with the Portland Trail Blazers — who picked him first overall in 2007 ahead of Kevin Durant — for a few years before getting picked up by the Miami Heat during the 2013-14 season.
[h/t CollegeSpun]